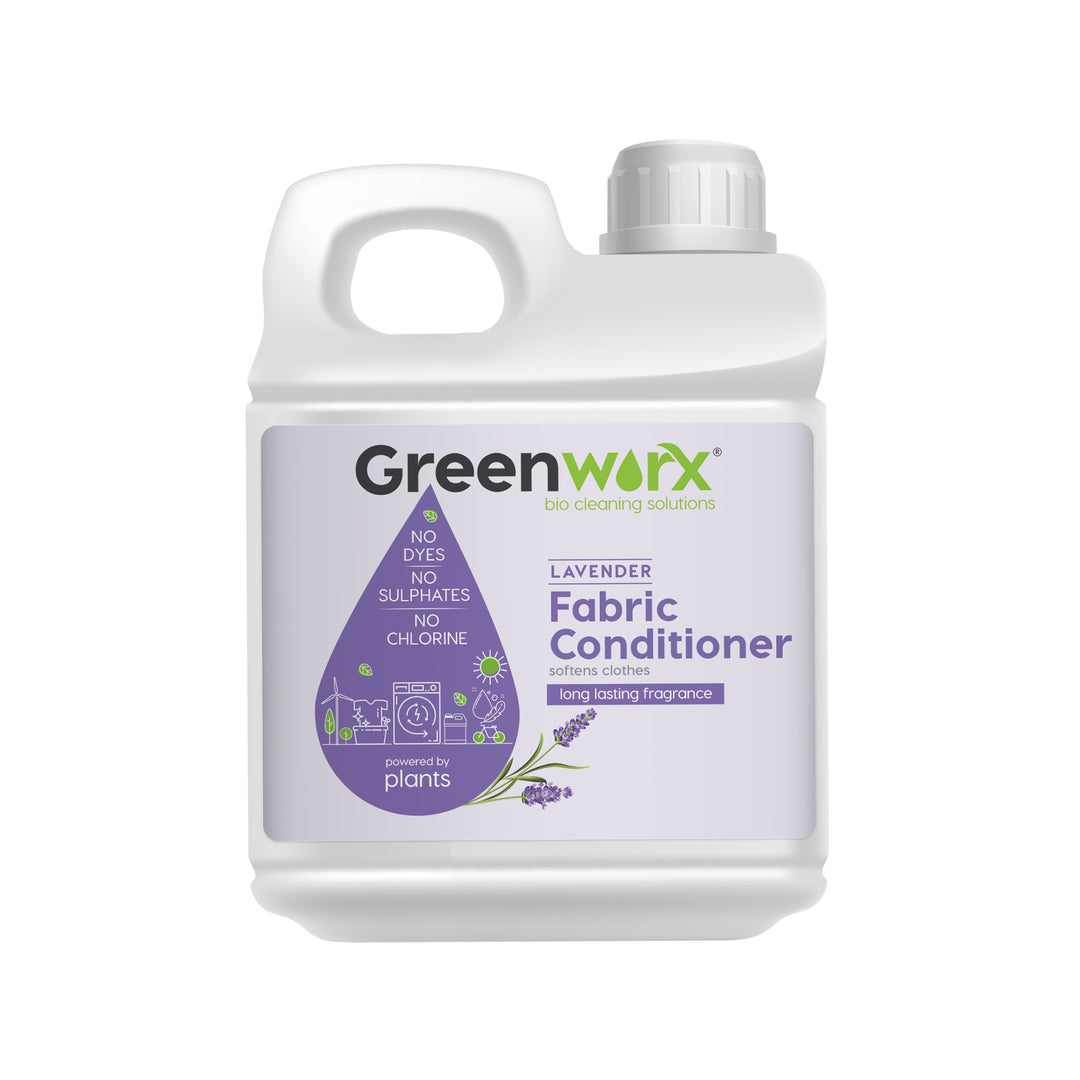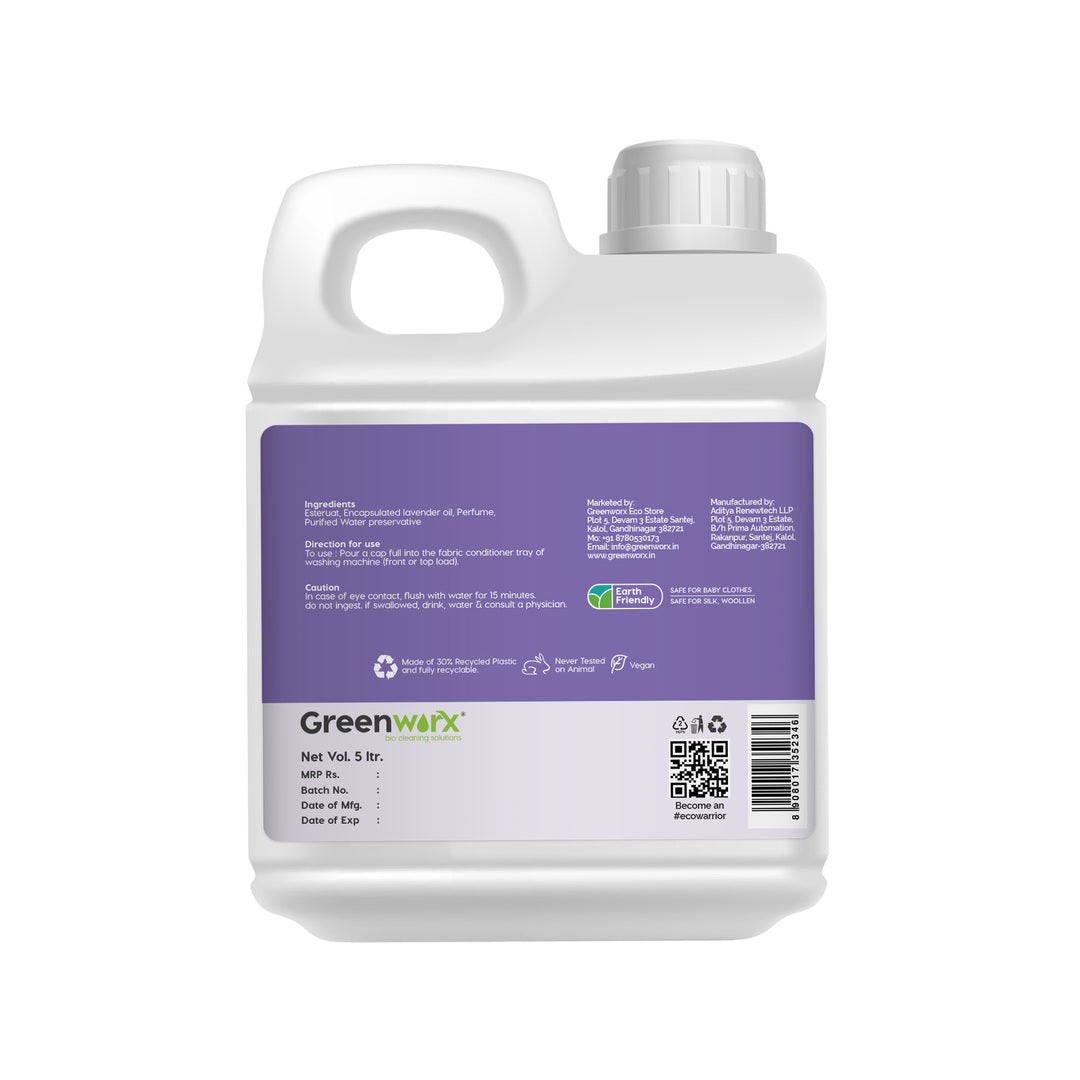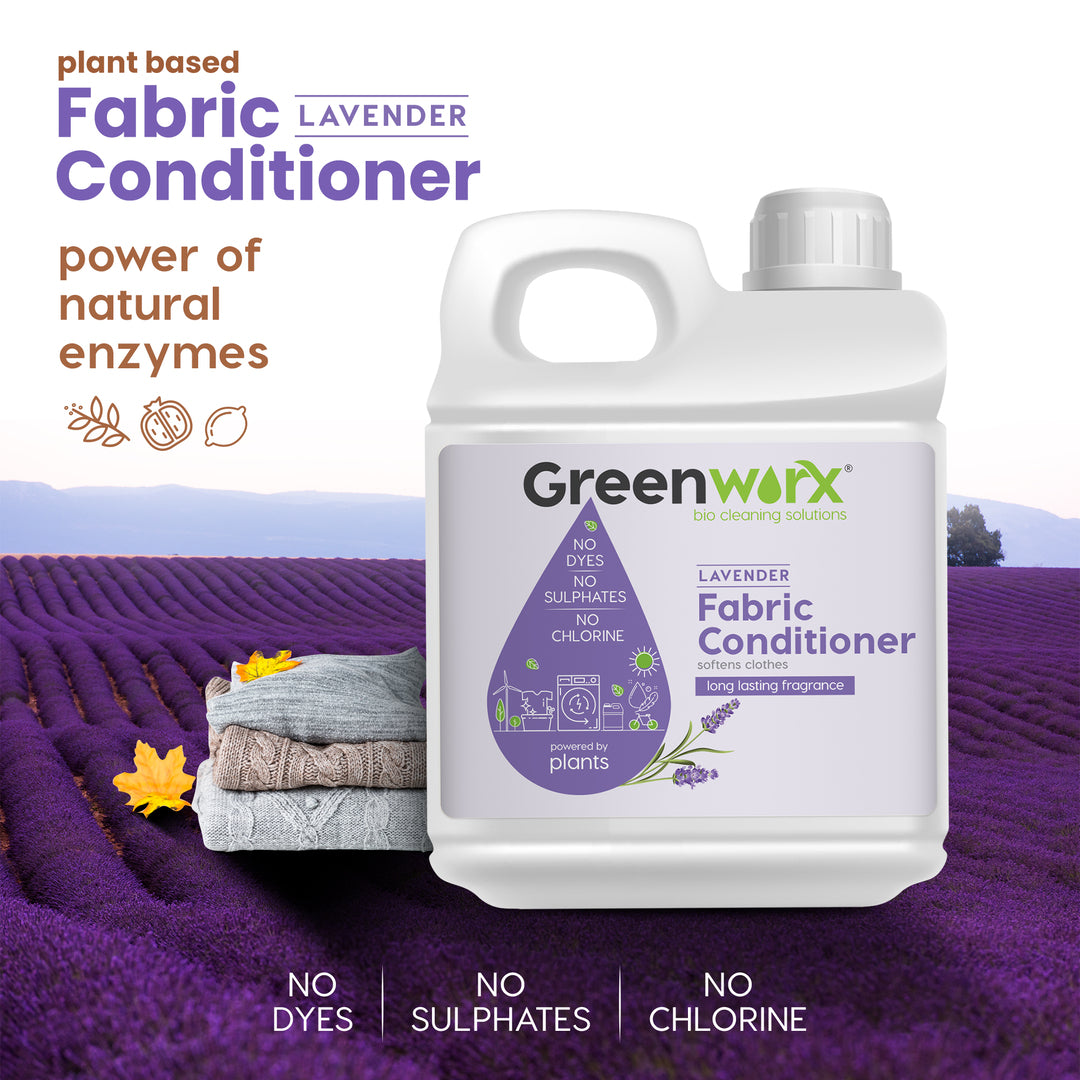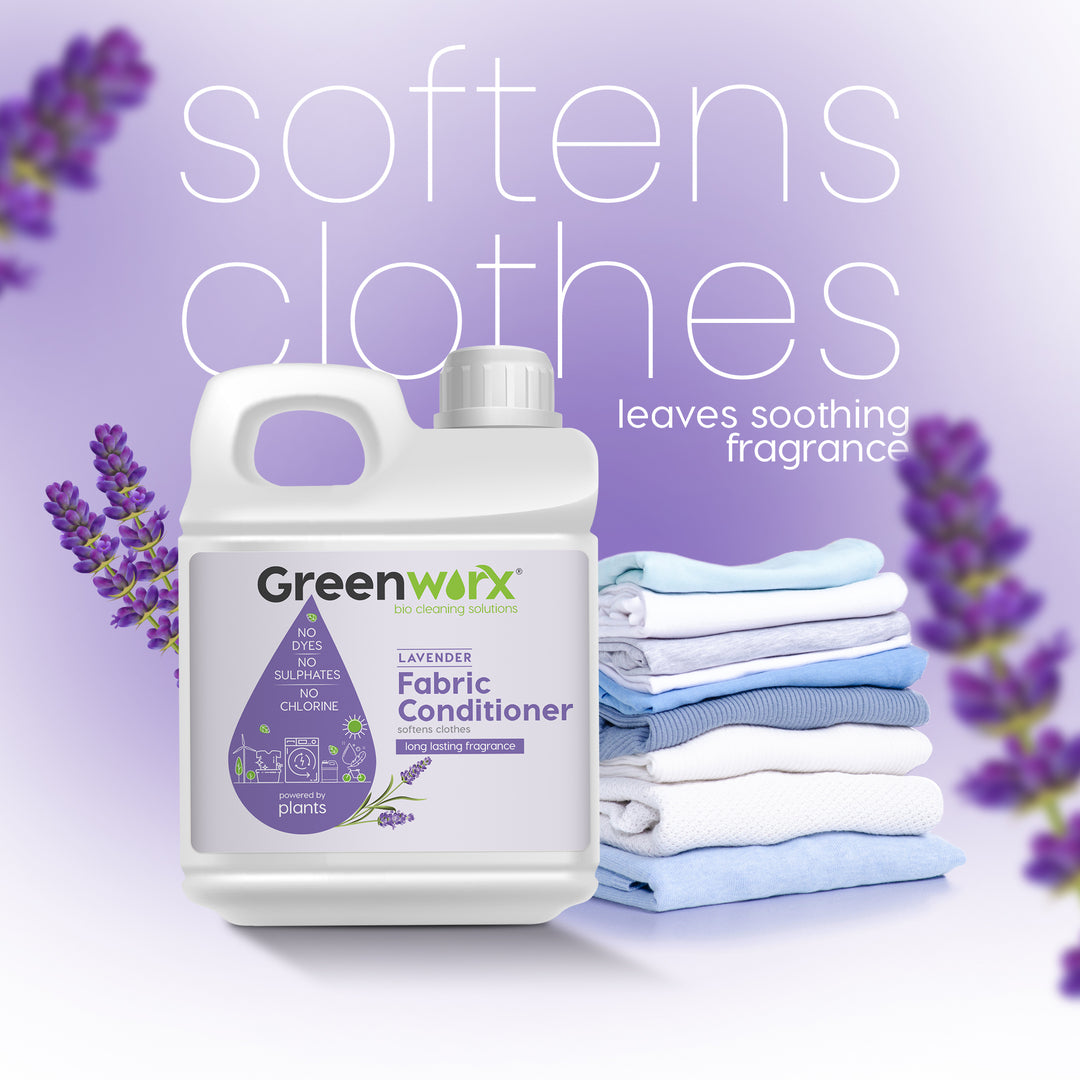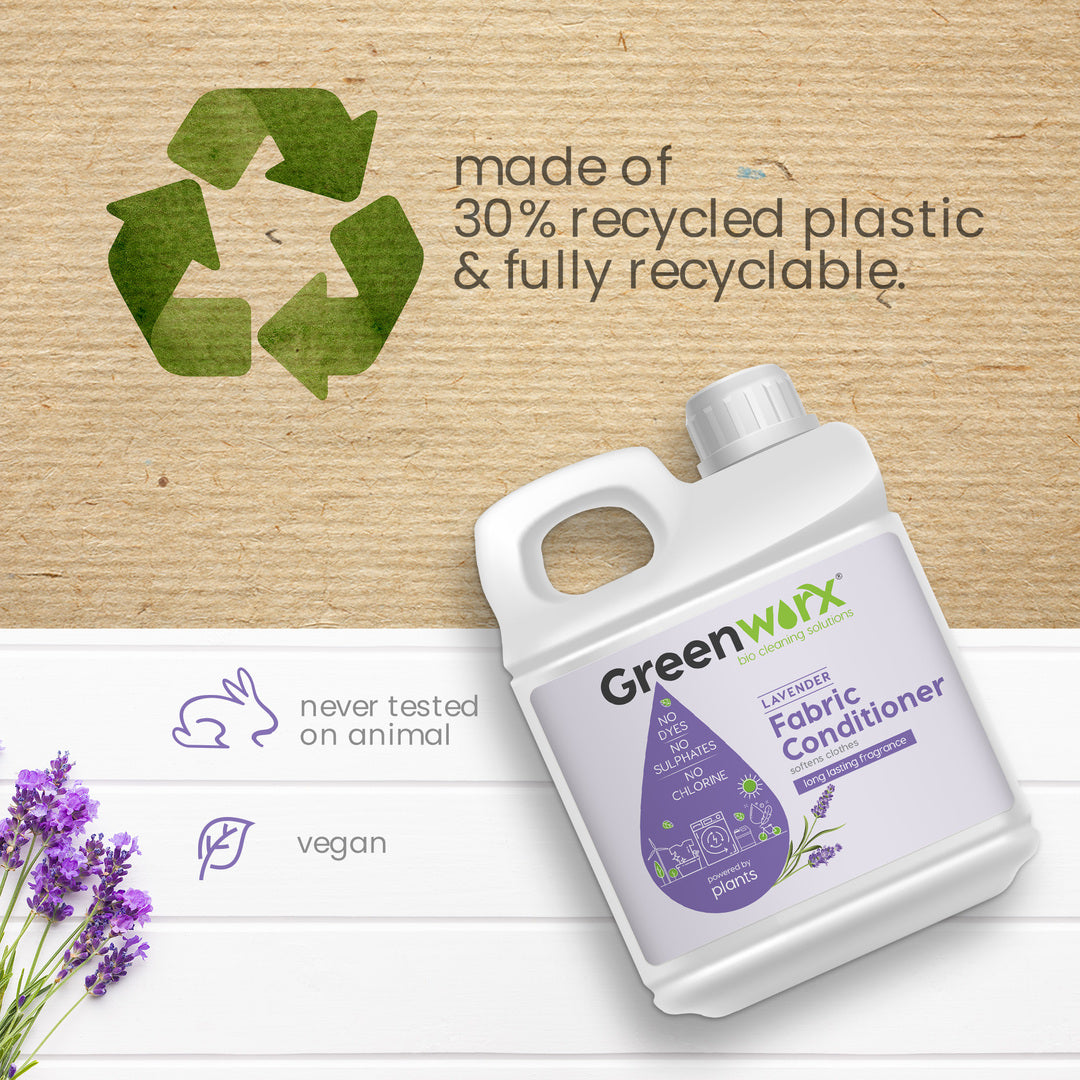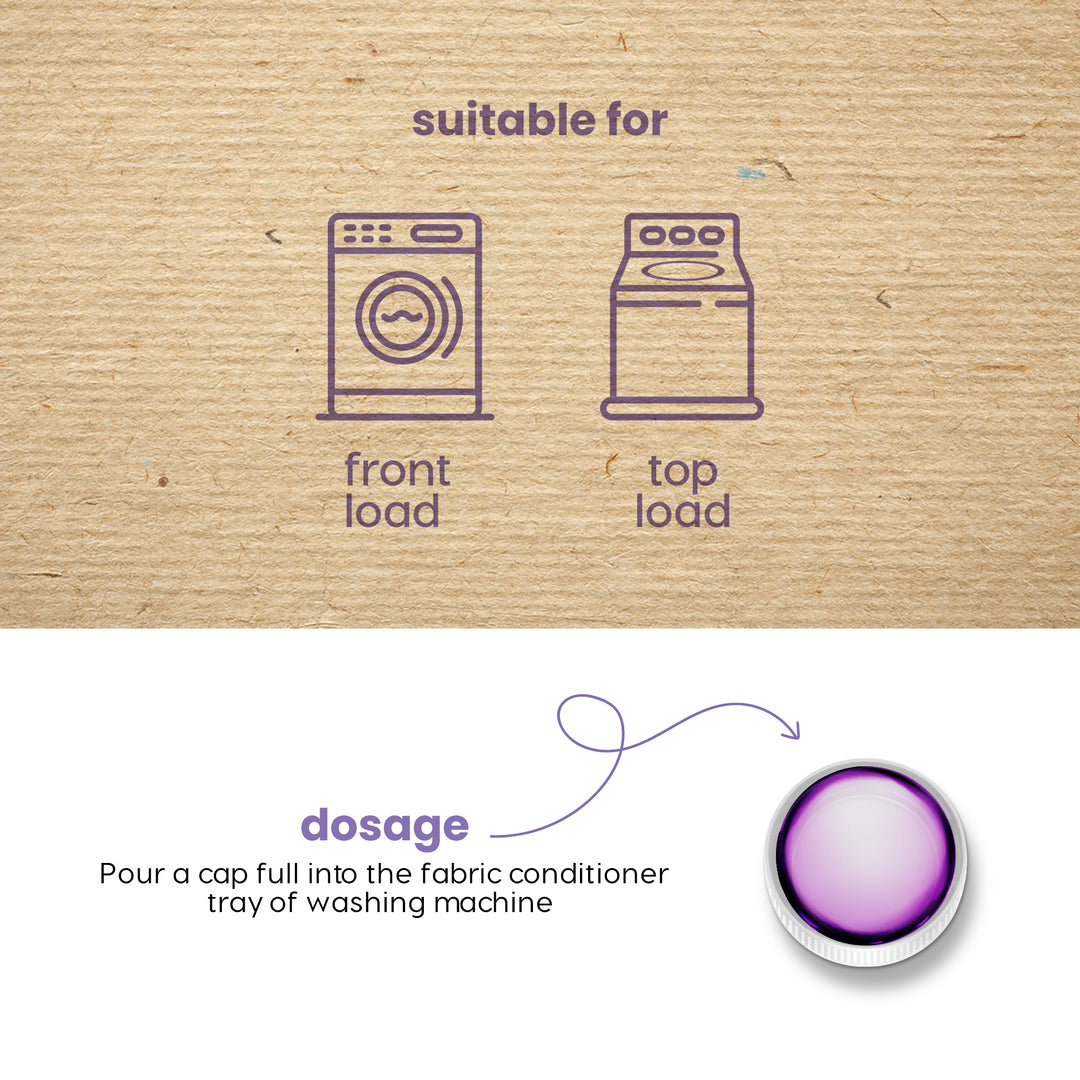 Greenworx Fabric Conditioner Pack of 5 Ltr
Regular price
Rs. 1,149.00
Sale price
Rs. 1,149.00
Regular price
Rs. 1,500.00
Tax included.
✅ Greenworx fabric conditioner uses plant-based ingredients that leaves clothes soft, and untangles cloth fibers damaged by washing without leaving harmful residues. With the irresistible fragrance of Lavender, your laundry will feel as good as it smells. ✅ Greenworx provides a line of home care & personal hygiene products that contribute to a greener planet by using plant powered ingredients. ✅ Every product at Greenworx is made with natural, and safe ingredients, thus making them safe for kids and pets.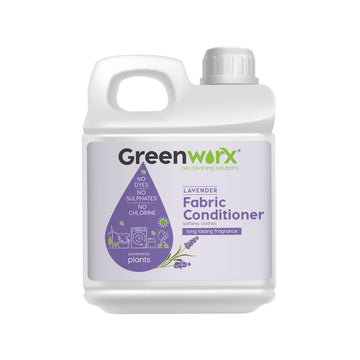 Greenworx Fabric Conditioner Pack of 5 Ltr
Regular price
Rs. 1,149.00
Sale price
Rs. 1,149.00
Regular price
Rs. 1,500.00
Product Description
Ingredients
Direction of Use
Product reviews
GREENWORX fabric conditioner contains 5 Ltr of ,high efficiency liquid and concentrated. This product is Proudly MADE IN INDIA.
PURPOSE: Use of fabric conditioner softens clothes, protects shine & provides a fresh Lavender and Mint smoothing and pleasant scent with every wear. Safe for use in front load or top load washing machines
FOR YOU: Specially formulated to be safe for those with sensitive skin, babies and children. Mild and soothing scents of lavender, lilac & bergamot. No synthetic dyes or harmful artificial color added.
INGREDIENTS: Esteruat, Encapsulated Lavender with Mint Perfume Purified Water, Preservative.
This product has 0% added phosphates, Chlorine, Dyes, 100% Cruelty Free and Vegan
Esteruat, Encapsulated Lavender with Mint Perfume Purified Water, Preservative.
Super Product...
This is very good product and value for money. Clothes get very scent and cleaned after using it.
Scent is very good
After using this product very satisfied with the results. Value for money. I would like to recommend this product. clothes get very clean and frangnance coming very good.
Very good product
It's value for money product and its makes your clothes smooth its really nice..!!!!