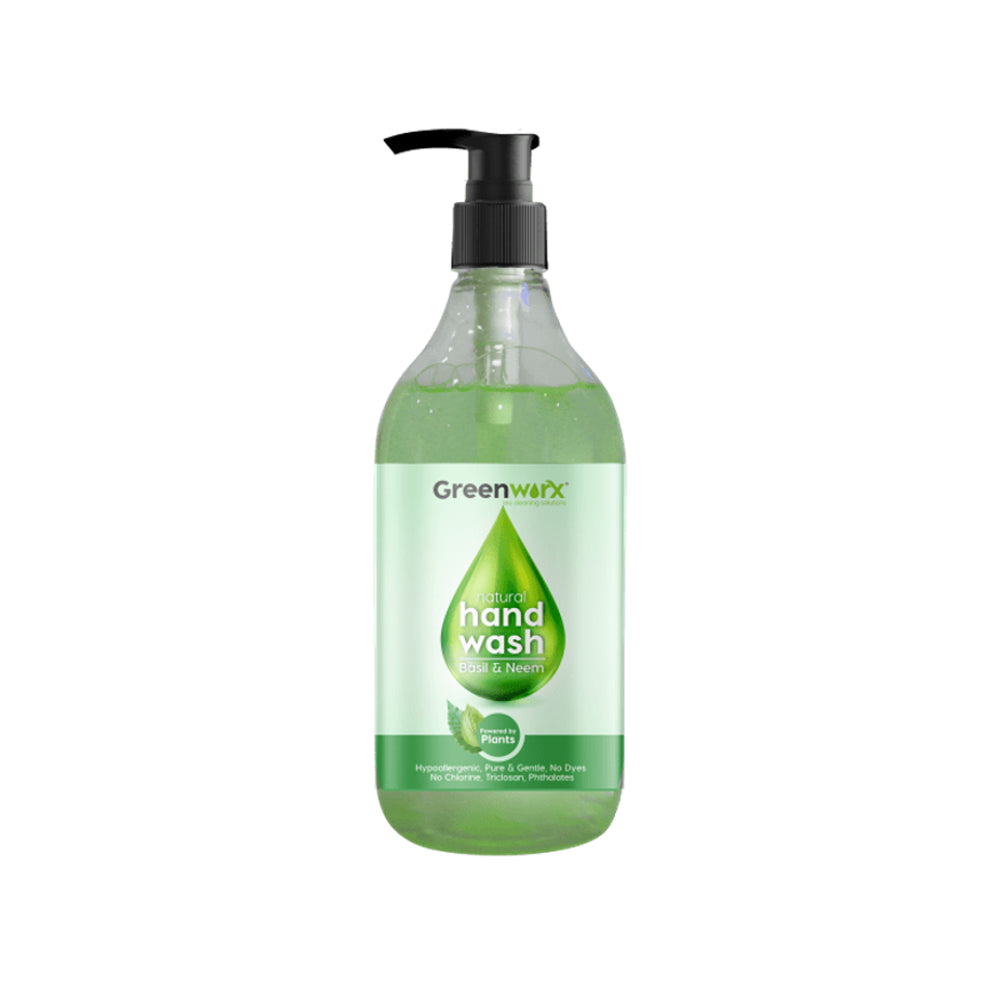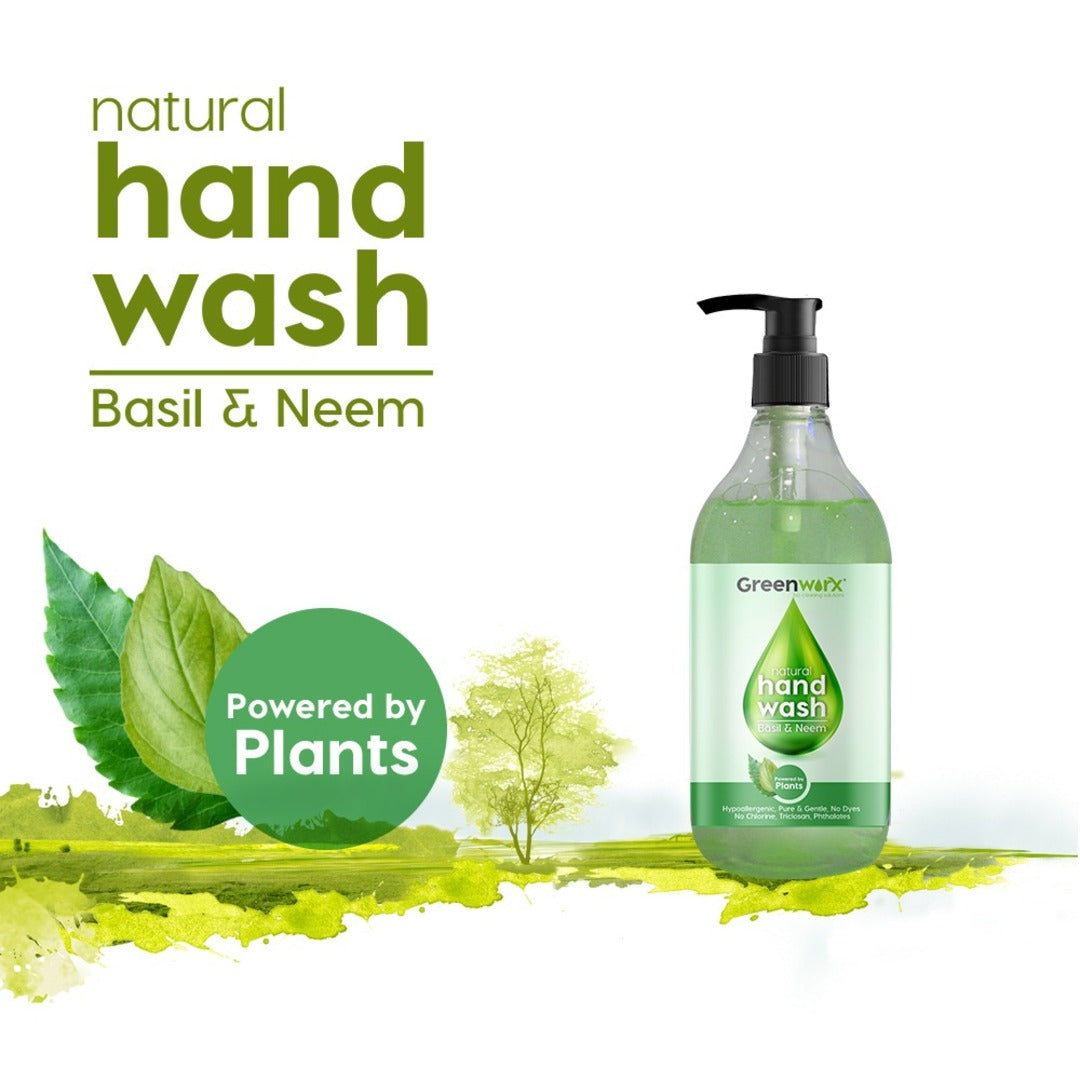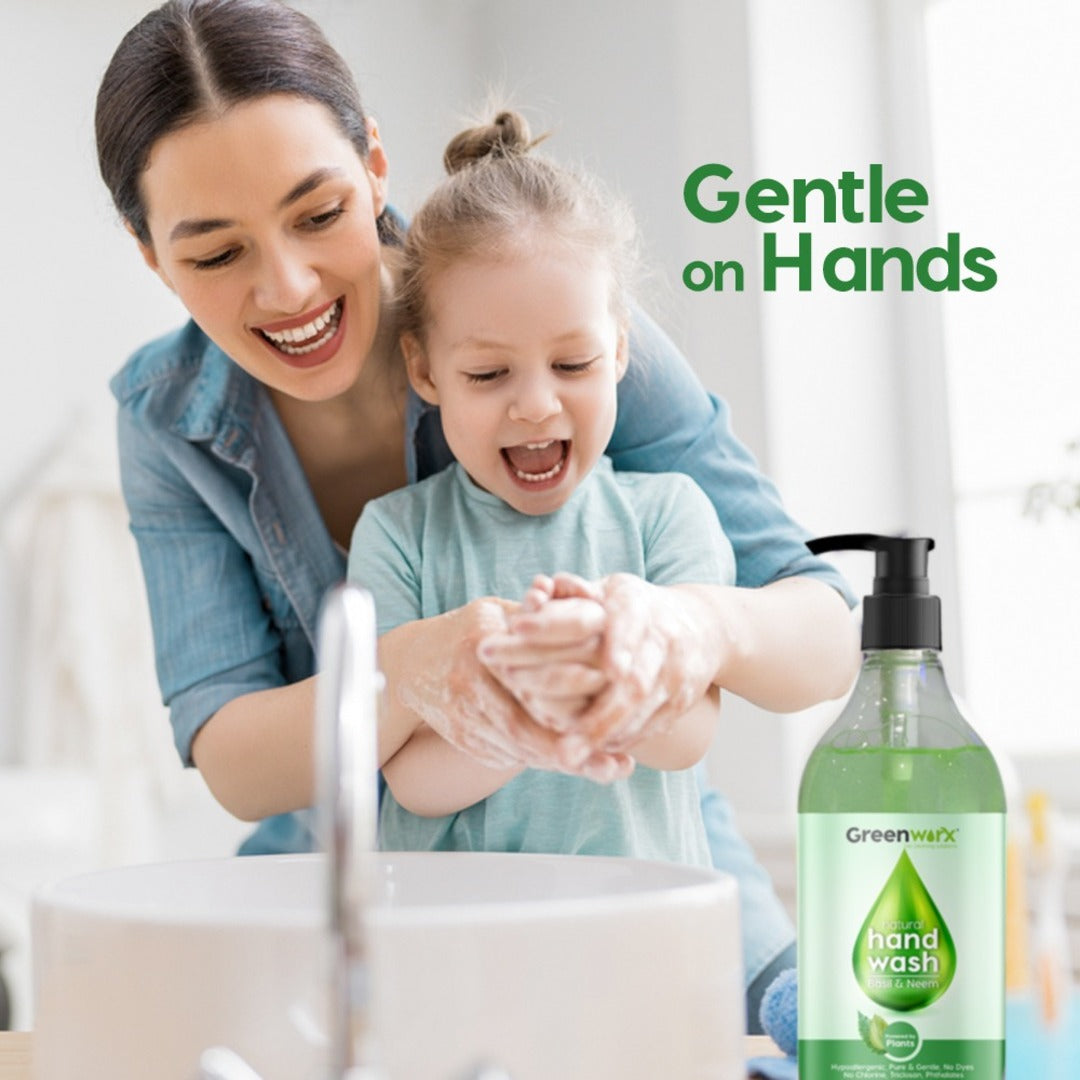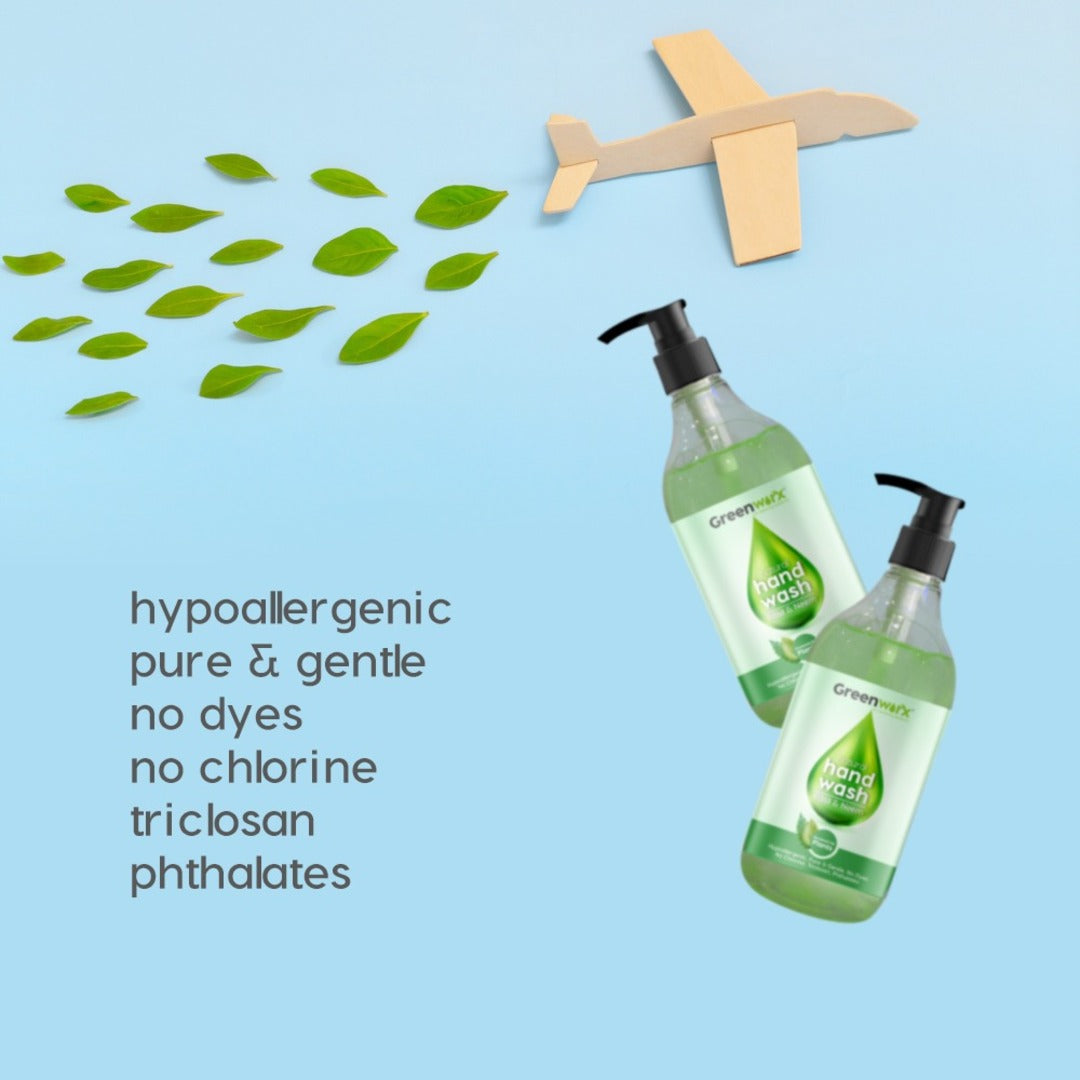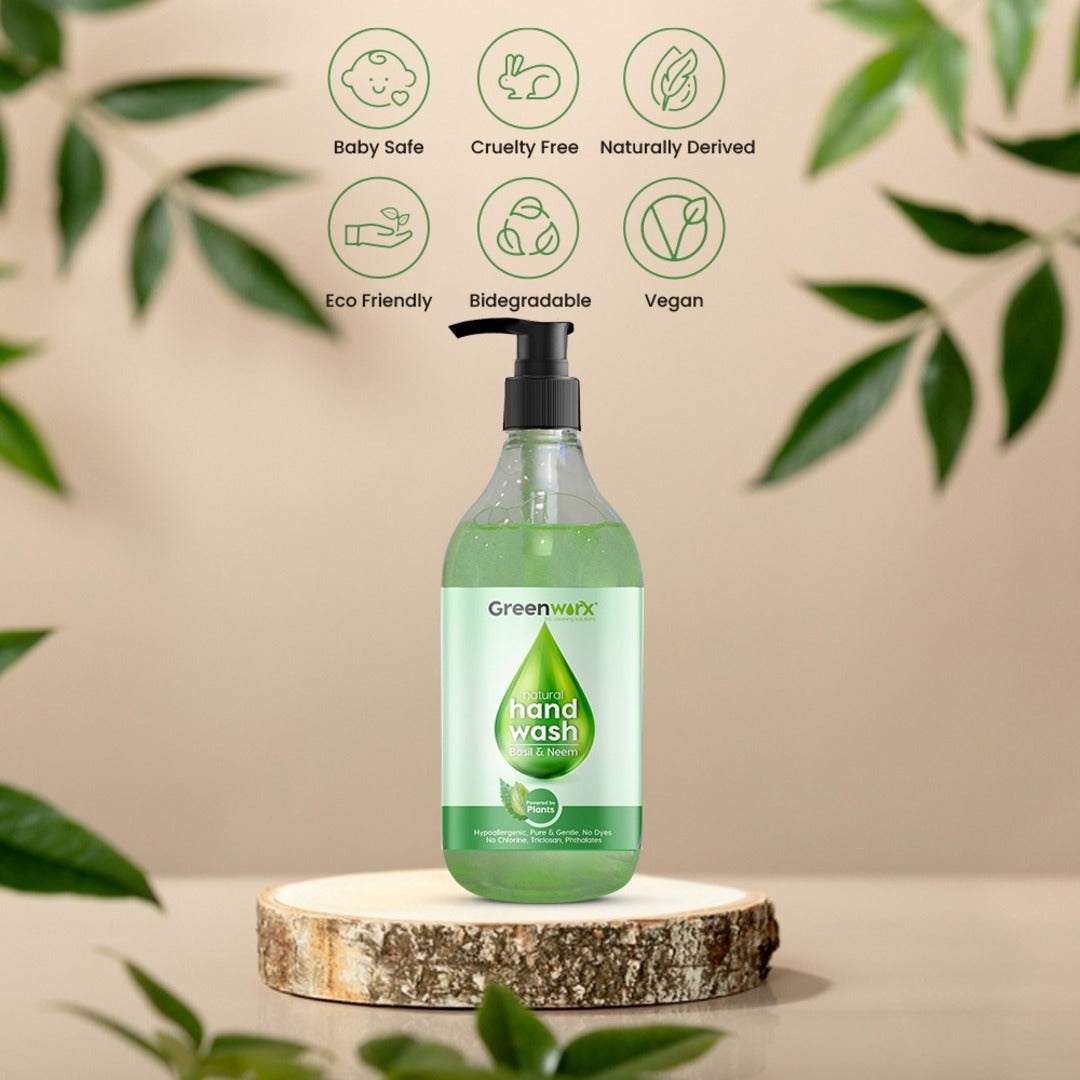 Greenworx Handwash Liquid Pack of 500 ML
Sale price
Rs. 210.00
Regular price
Rs. 349.00
Tax included.
✅ Greenworx Natural Handwash with Pleasant Fragrance Basil Neem. ✅ Hypoallergenic Pure & gentle. ✅ No dyes No chlorine triclosan skin safe. ✅ Baby Safe and Ph balanced.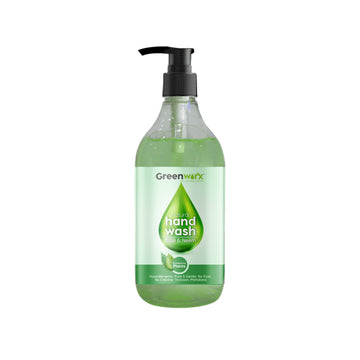 Greenworx Handwash Liquid Pack of 500 ML
Sale price
Rs. 210.00
Regular price
Rs. 349.00
Product Description
Ingredients
Direction of Use
Product reviews
Greenworx Moisturizing Handwash is the perfect pick for when multiple washes throughout the day are drying out your hands. It's pH Balanced, hydrating formula keeps hands soft no matter how many times you wash them.

Naturally derived surfactants eliminate dirt and fight germs keeping your hands squeaky clean with every wash.
Feel refreshed with every use of our liquid handwash that is infused with the recharging scent of mint.

Our gentle handwash is the perfect choice for your family! It's plant-based, non-toxic formula makes it suitable and safe for babies and kids and ideal for sensitive skin.
Good handwash
Mild pleasant smell and good for skin.
Pleasant Handwash
Used it and find good for skin. No harsh chemical. Pleasant smell.
Awesome product
Awesome ProductReviewed in India 🇮🇳 on 17 October 2022Nice product for daily use. I truly recommend this. Value for money.
Clean well and keep hand so soft !
I am regular buyer of eco friendly product. Greenwox handwash is safe product, free from harmful chemicals. The fragrance is very good and feels natural.