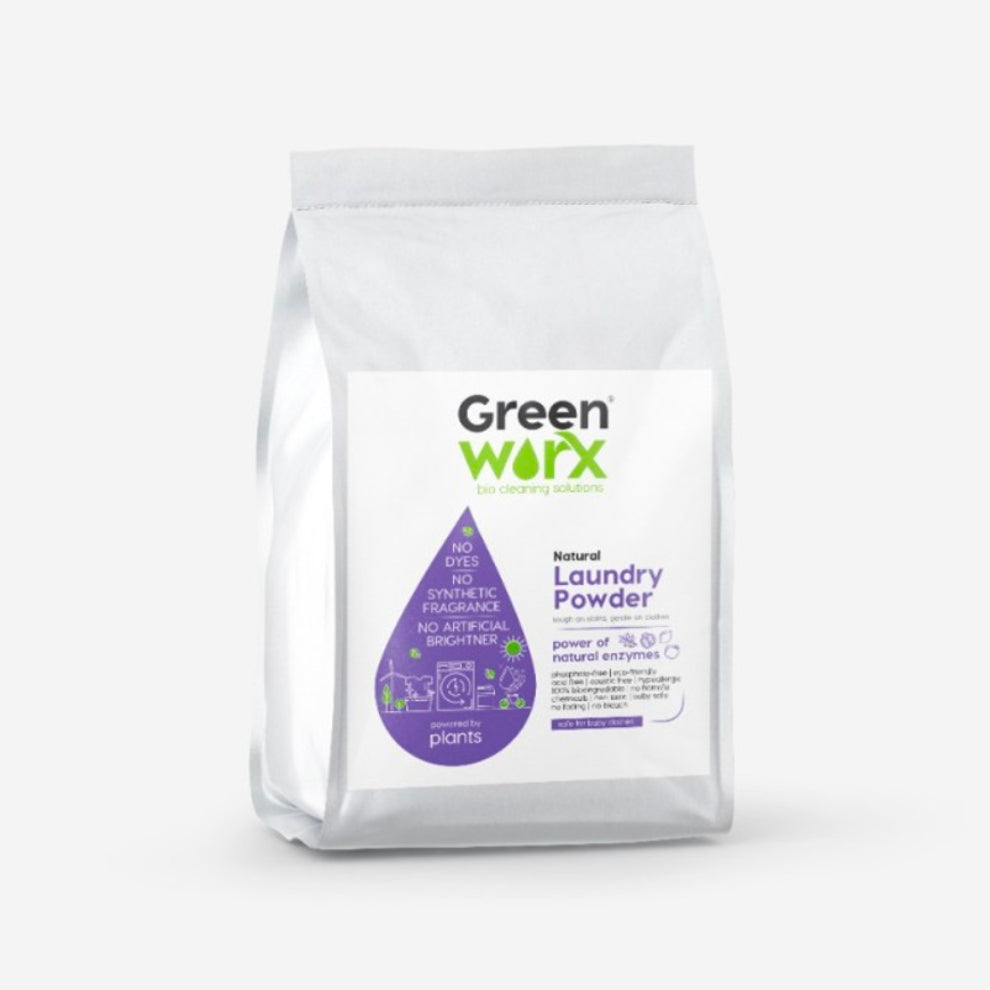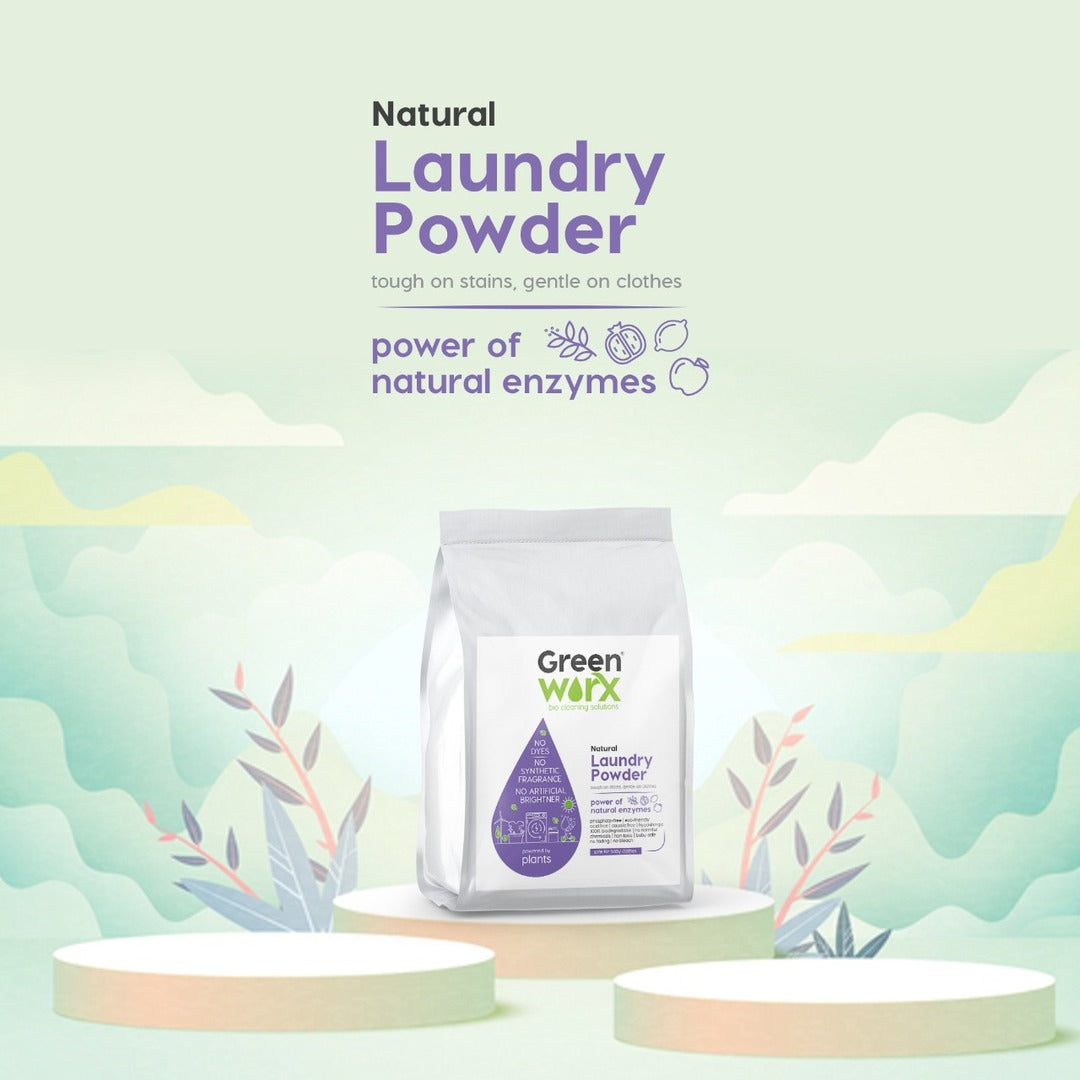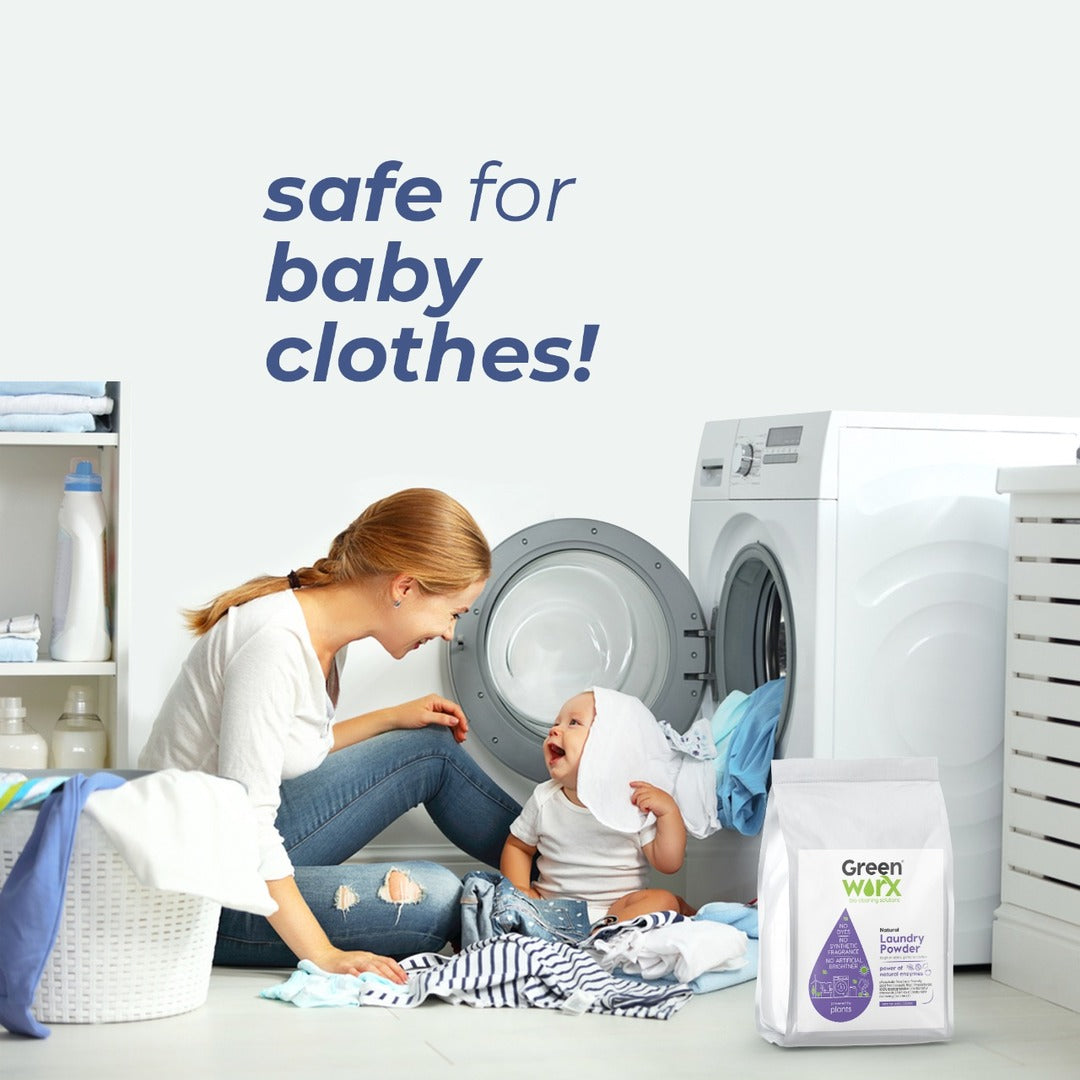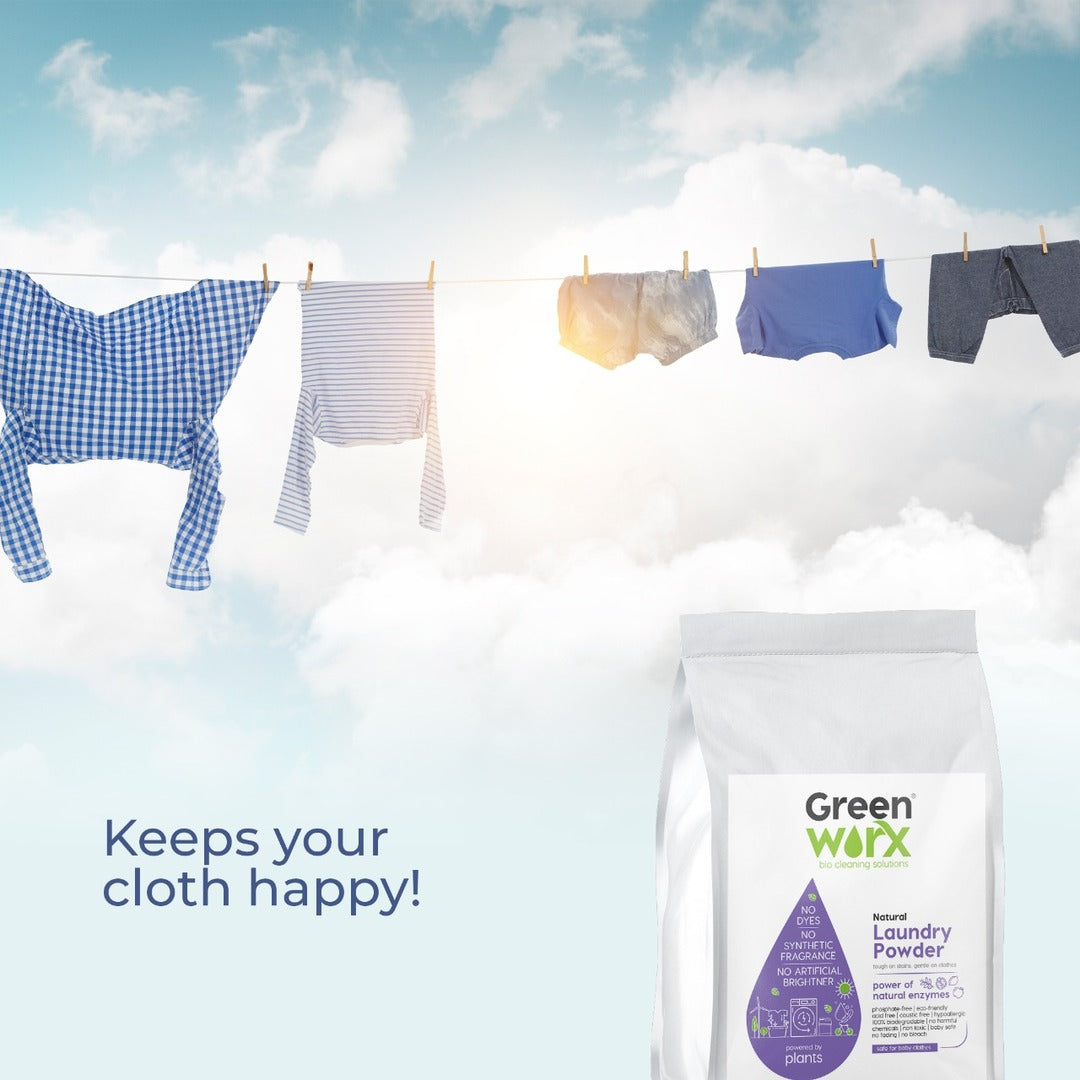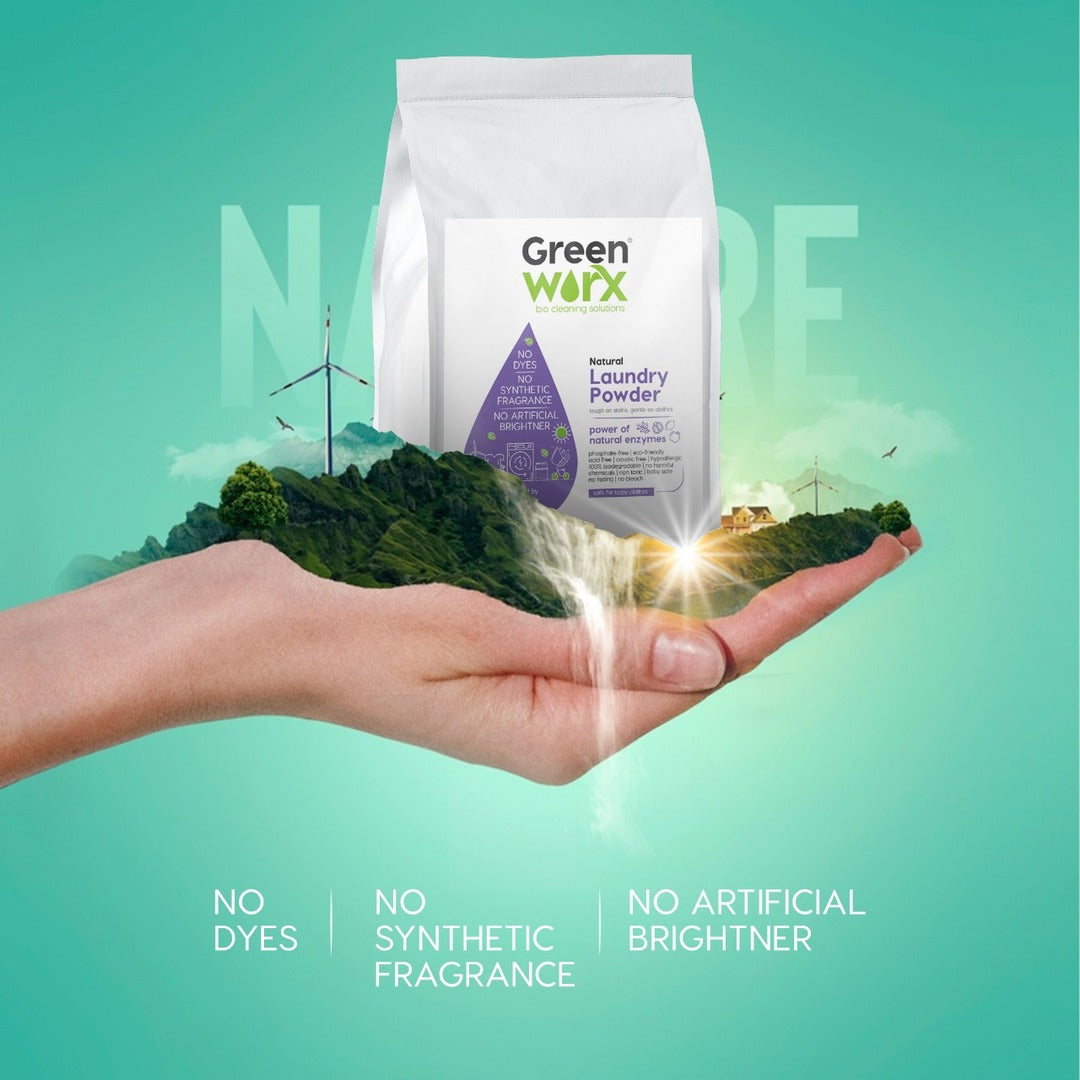 Greenworx Natural Laundry Powder (3 KG)
Sale price
Rs. 649.00
Regular price
Rs. 780.00
Tax included.
✅ A power packed Laundry powder with Multi-Enzymes which gives you absolutely clean results ✅ Its Multi-Enzymes removes stains and offer maximum cleanliness. ✅ This detergent powder is Natural, Organic, Skin friendly, Baby-safe, Eco-friendly, Biodegradable, Non-Toxic to offer you a safe washing experience.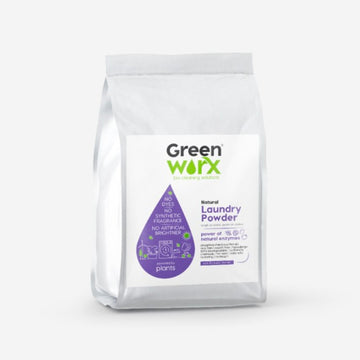 Greenworx Natural Laundry Powder (3 KG)
Sale price
Rs. 649.00
Regular price
Rs. 780.00
Product Description
Ingredients
Direction of Use
Product reviews
Greenworx Laundry Powder Offering you the most unique laundry power in the entire INDIA that contains six enzymes and all of them offer maximum stain removal even on the toughest stains. Natural Ultra Laundry Power offers you a superior cleaning performance even at low temperatures. It is Phosphate free, eco-friendly, acid free, caustic free, hypoallergenic, biodegradable, no harmful chemicals, non-toxic, baby safe, no fading, no bleach and it is proven to be extremely effective!
\n \n
This laundry powder has been proven to remove stains of candy, chocolate, coffee, tea, deodorants, dirt, fruit juice, grass, greavy, ink, tomato sauce, lipstick, oil, pet stains, pollen, poop, salsa, wax, wine and much more. We offer you an environmentally friendly, sustainable, and enhanced solution at a very cost effective price that will help you create a safer and non-toxic environment. Our plant based surfactant has no side effect on nature and it is the best detergent you will ever use. Net Weight - 3 KG
Greenworx Natural Laundry Powder (3 KG)