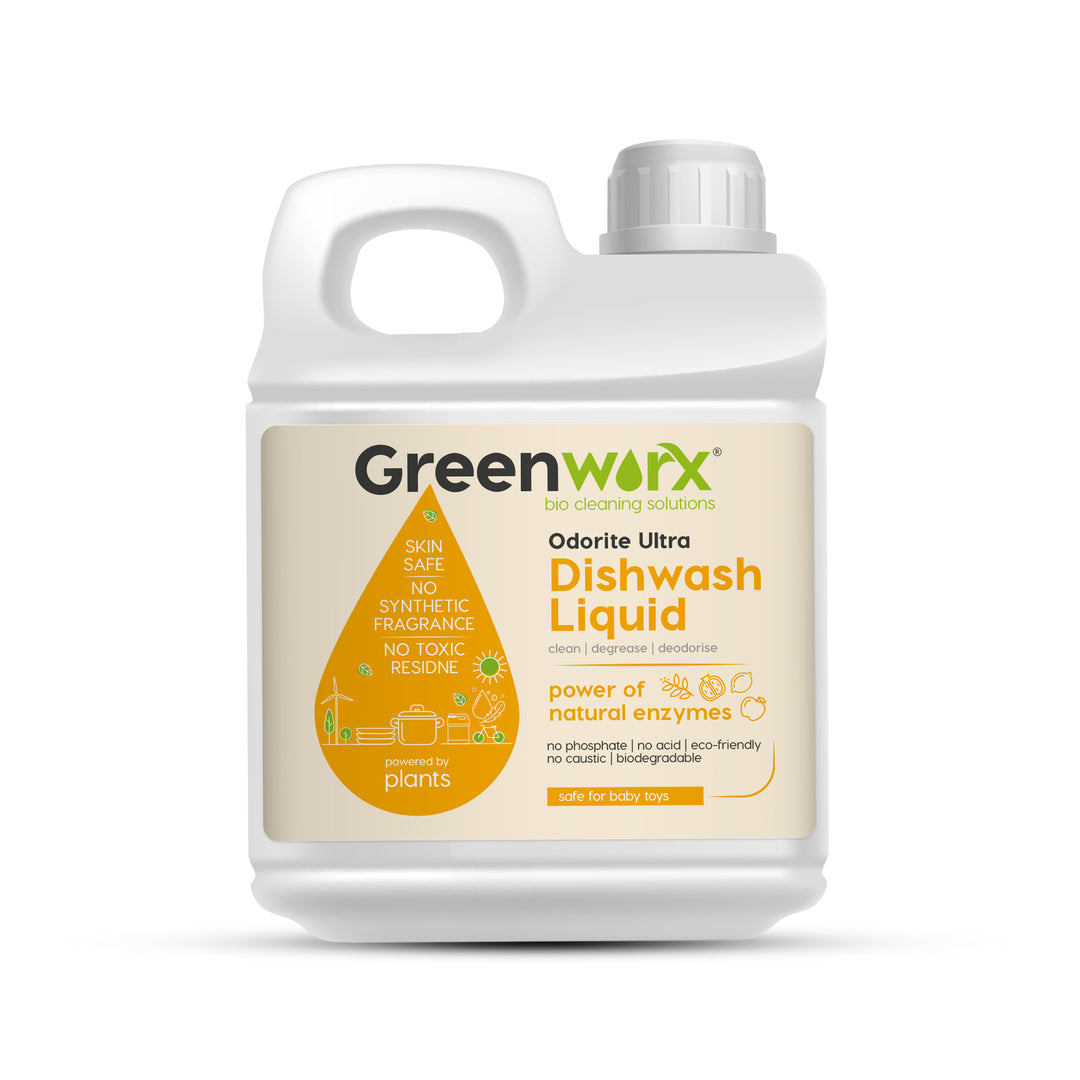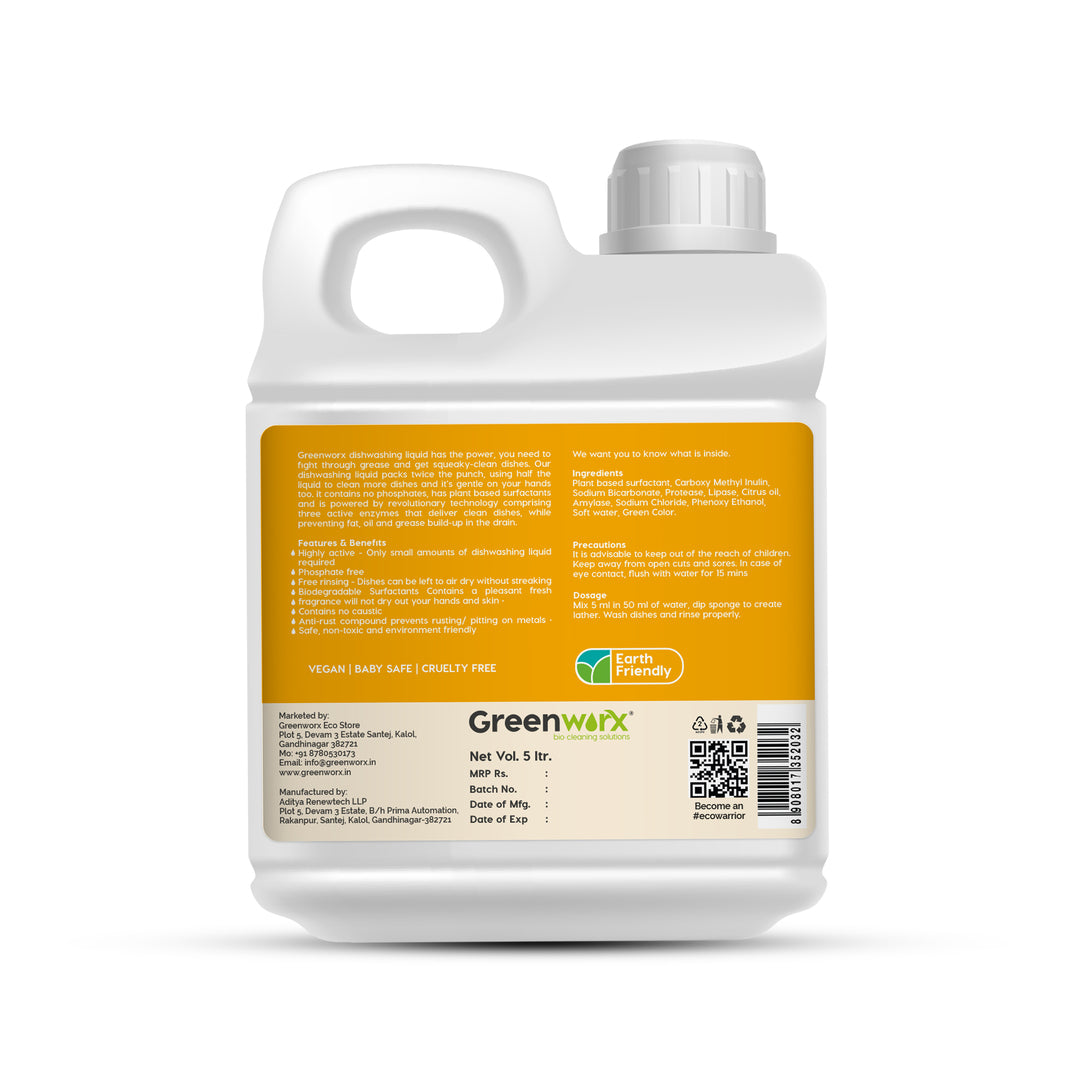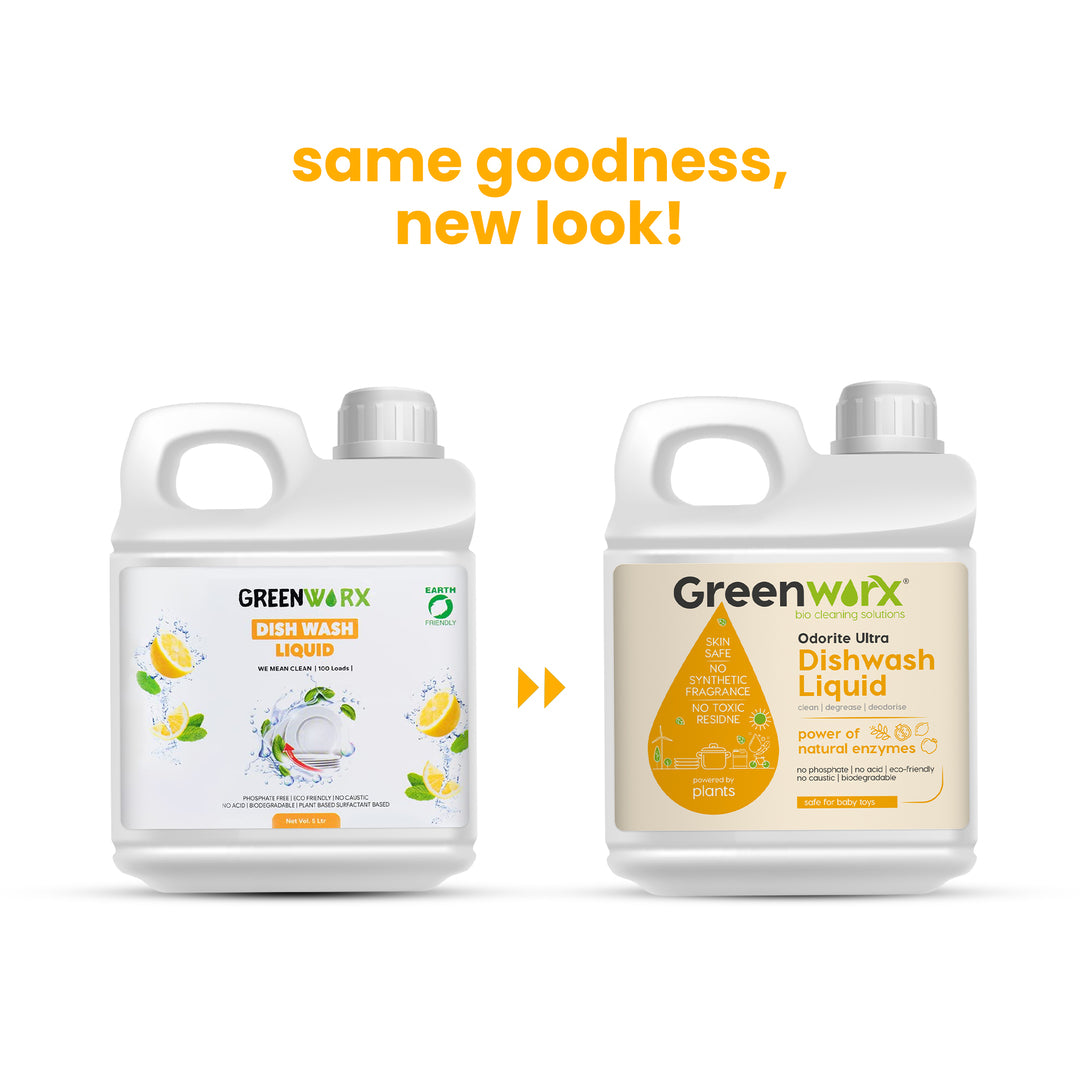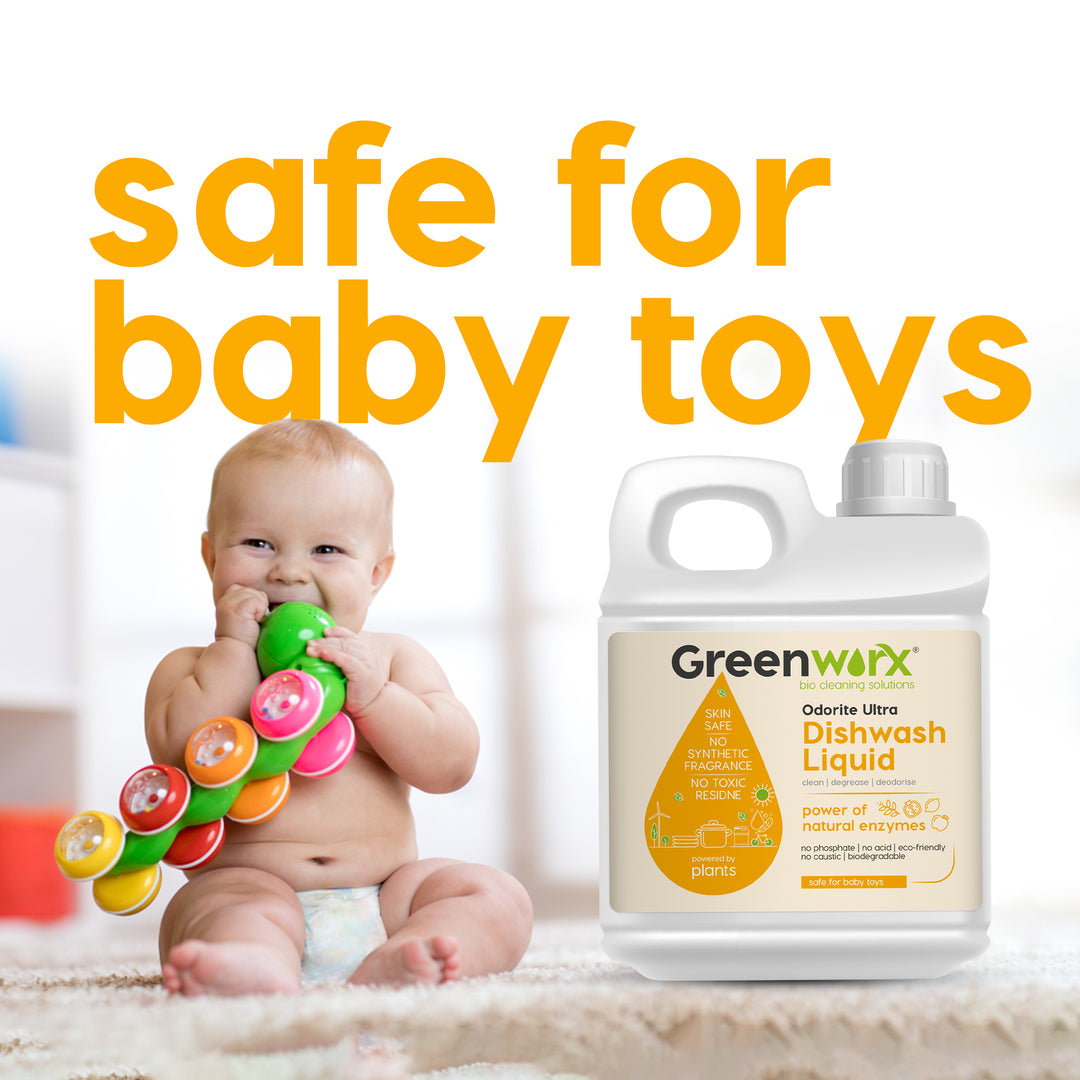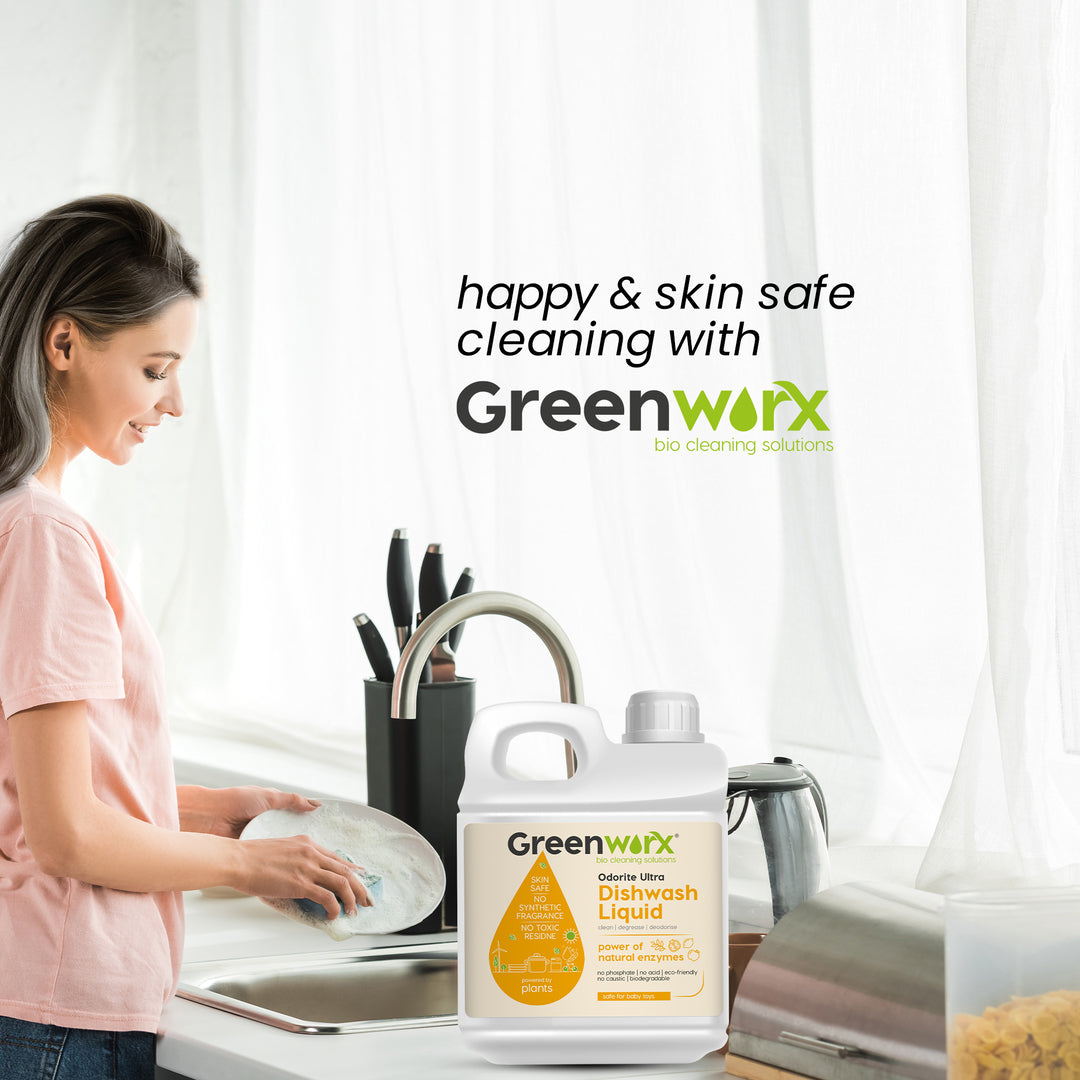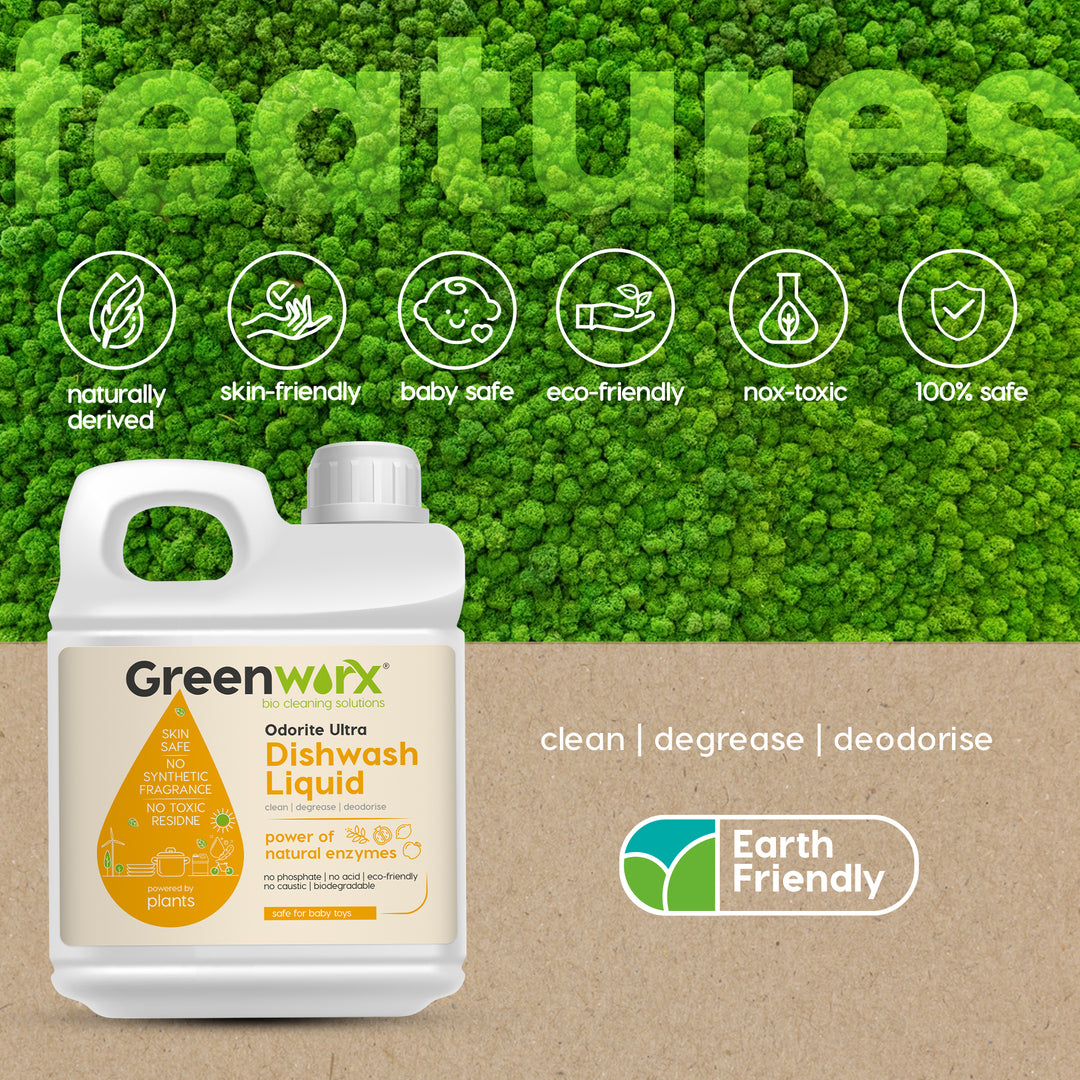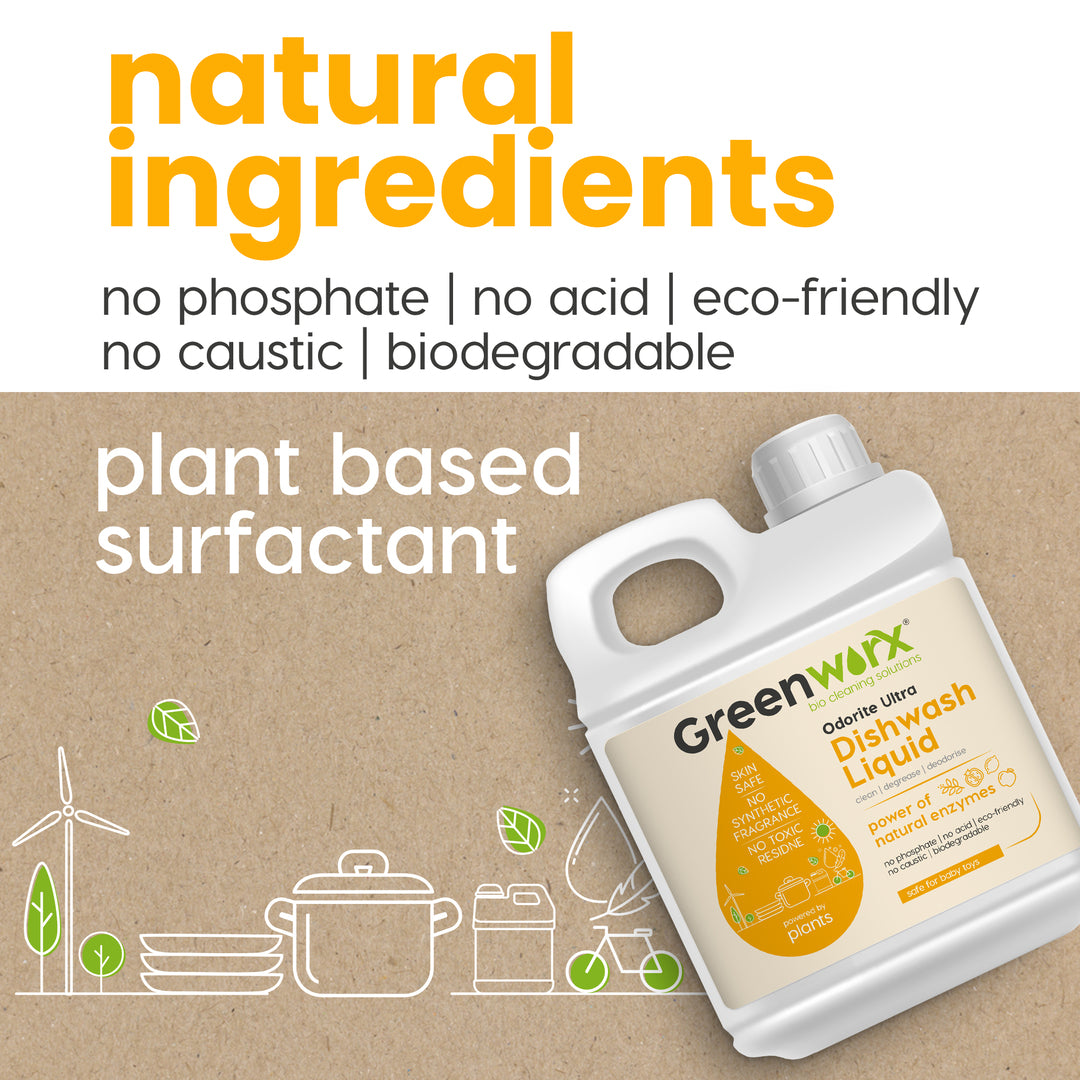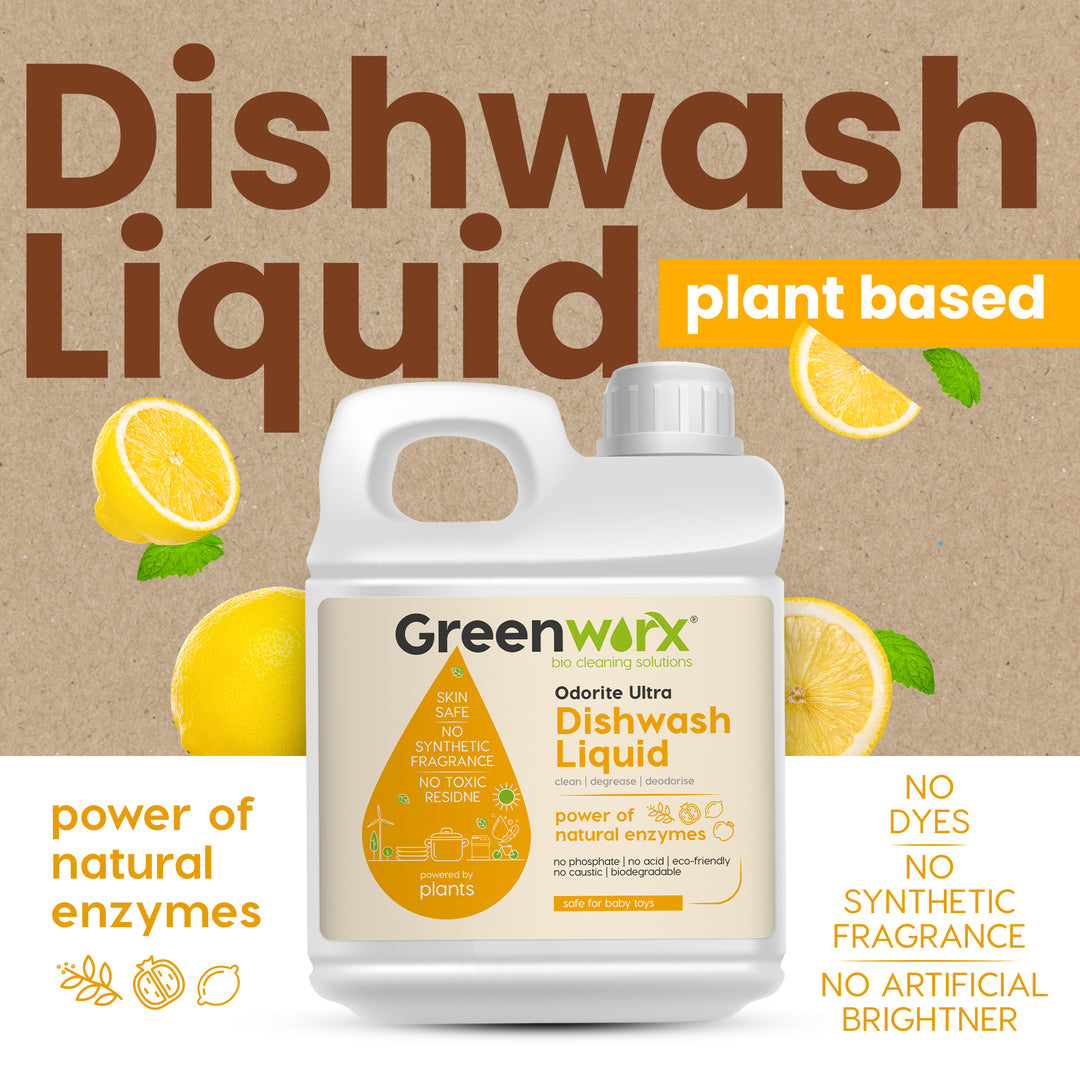 Greenworx Natural Ultra Dishwash (5 L)
Regular price
Rs. 1,149.00
Sale price
Rs. 1,149.00
Regular price
Rs. 1,500.00
Tax included.
✅ Power of Gel Pack for Twice the Punch. ✅ Get mirror clean dishes washing out the grease. ✅ Comes with the goodness of coconut, palm, corn based surfactants and sugar. ✅ It is Natural, Organic, Skin friendly, Baby safe, eco-friendly, Biodegradable, Non-toxic and proven to be 100% safe. ✅ Strong on vessels, gentle on your hands.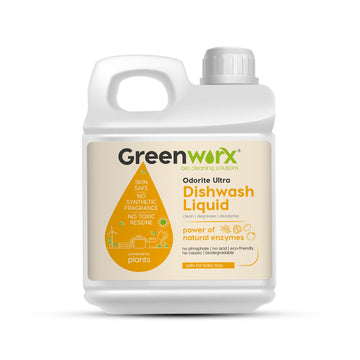 Greenworx Natural Ultra Dishwash (5 L)
Regular price
Rs. 1,149.00
Sale price
Rs. 1,149.00
Regular price
Rs. 1,500.00
Product Description
Ingredients
Direction of Use
Product reviews
Greenworx Natural Ultra Dishwash has the power to fight through the stains with Gel Pack Twice Punch. Our carefully created and formulated Gel Dishwash will keep your dishes clean and your hands cleaner. To leave a gentle impact on your skin, we have crafted it with the goodness of coconut, palm, sugar and corn based surfactants. It has three active.Tired of those stubborn stains on your vessels? Get them mirror clean by washing out the grease with Greenworx Dishwashing Liquid.
Plant based surfactant, Carboxy Methyl Inulin, Sodium Bicarbonate, Protease, Lipase, Citrus oil, Amylase, Sodium Chloride, Phenoxy Ethanol, Soft water, Green Color.
Very good dishwash
I purchased this dishwash after trying some other organic dishwashes. The features which I liked the most are .. it is not too runny, so can be diluted and lasts long compared to other organic dishwashes I purchased. It also has decent lather and smell. So I was sticking on this 500 ml dishwash for my last few purchases and recently bought the 5 liter pack, and it proved worthy.
Hey, good, as far as it goes
I bought 5 L of this and lasted for a long time. Only slight issue is that it doesn't foam well but I guess that's because it's natural.
Good
Easy to clean and thickness of liquid is so good and soapy texture. Price is bit high and tried their clothes washing liquid also soapy, very good and smell also better.