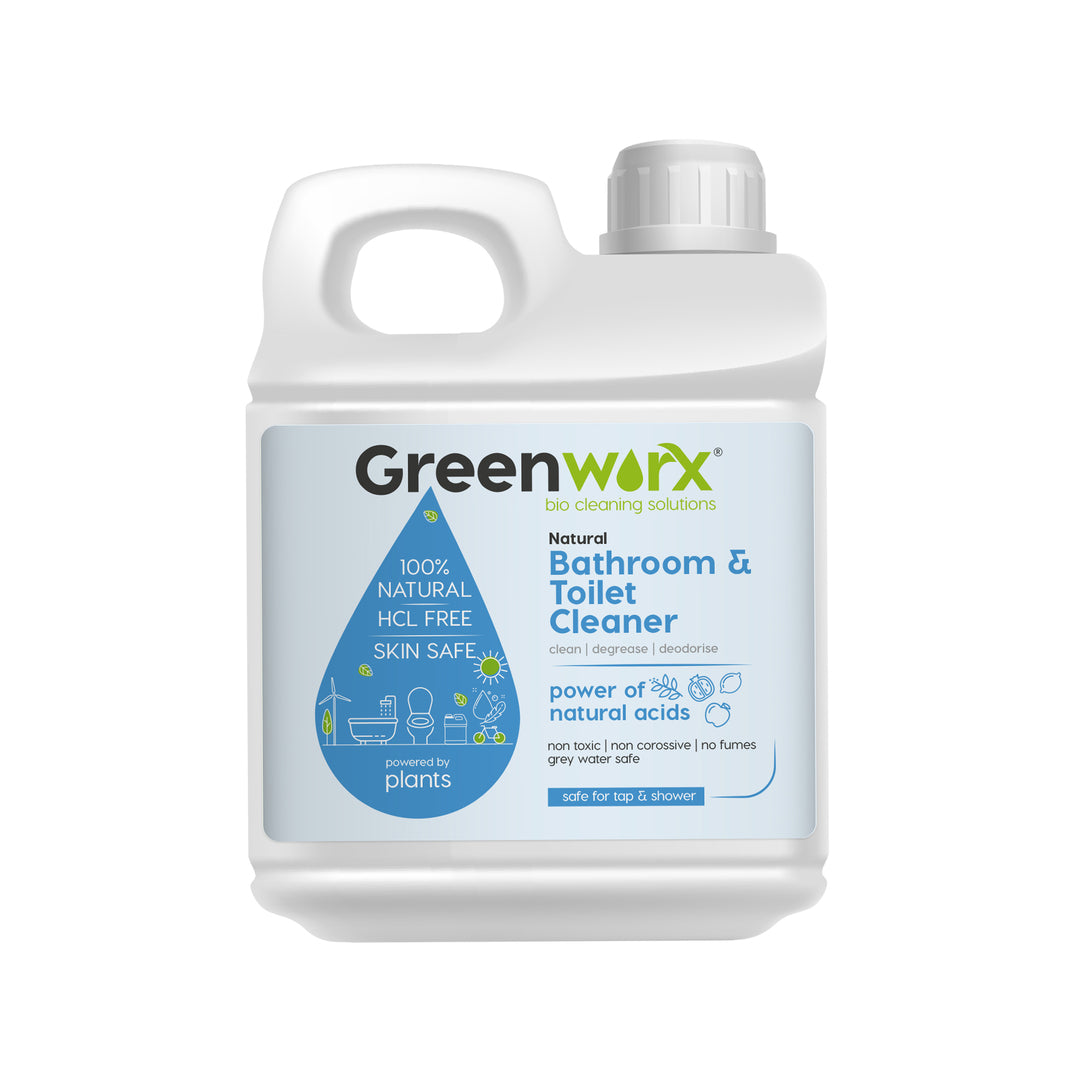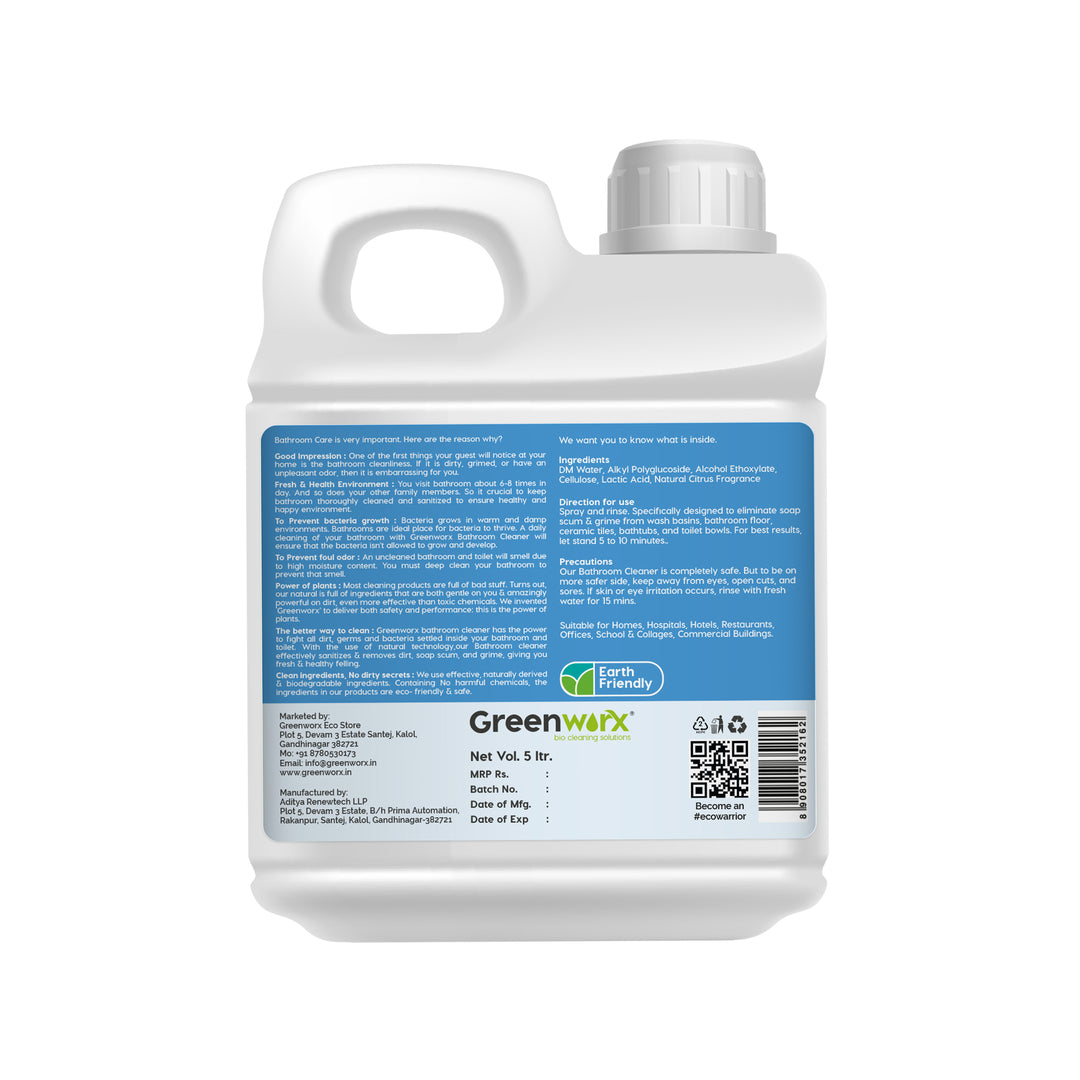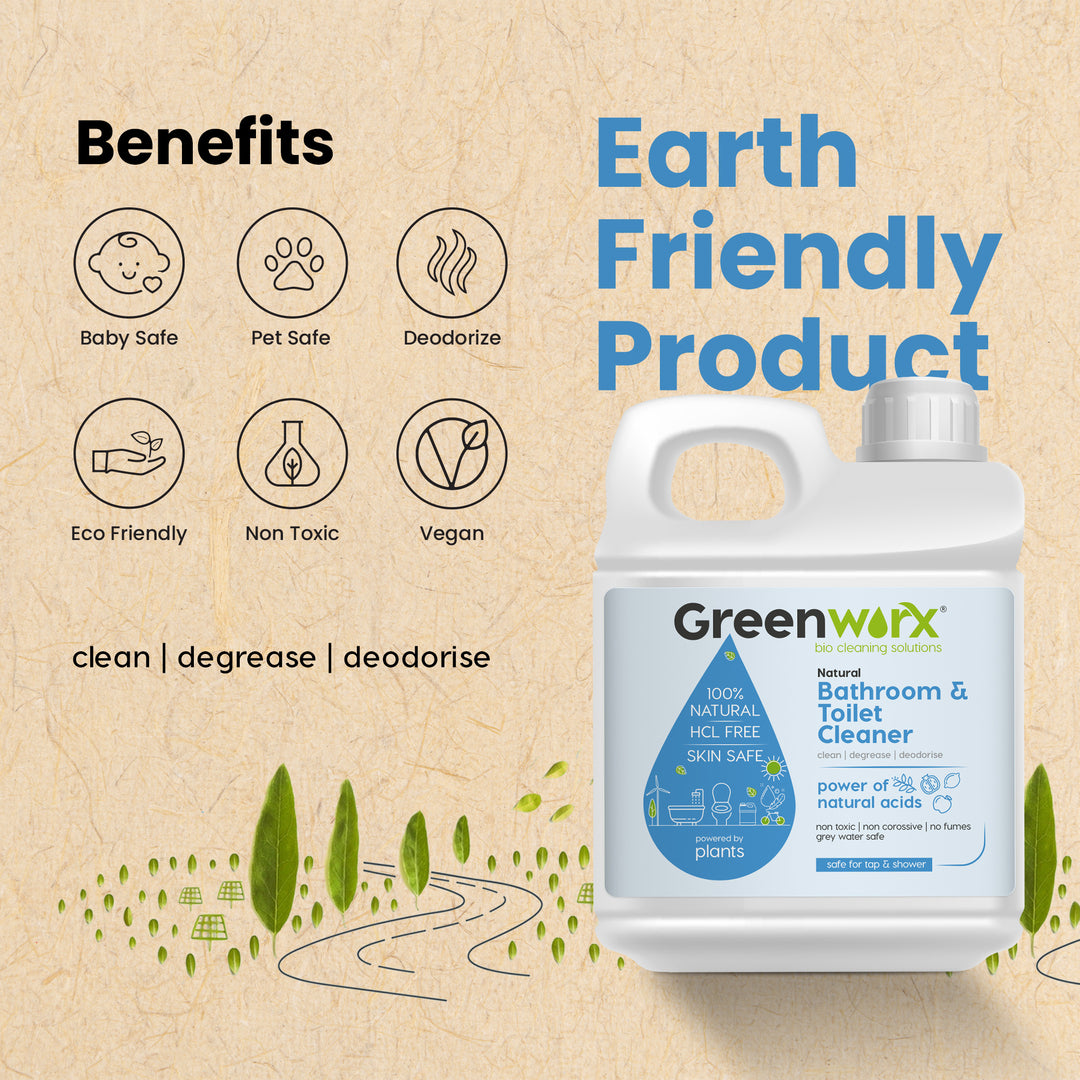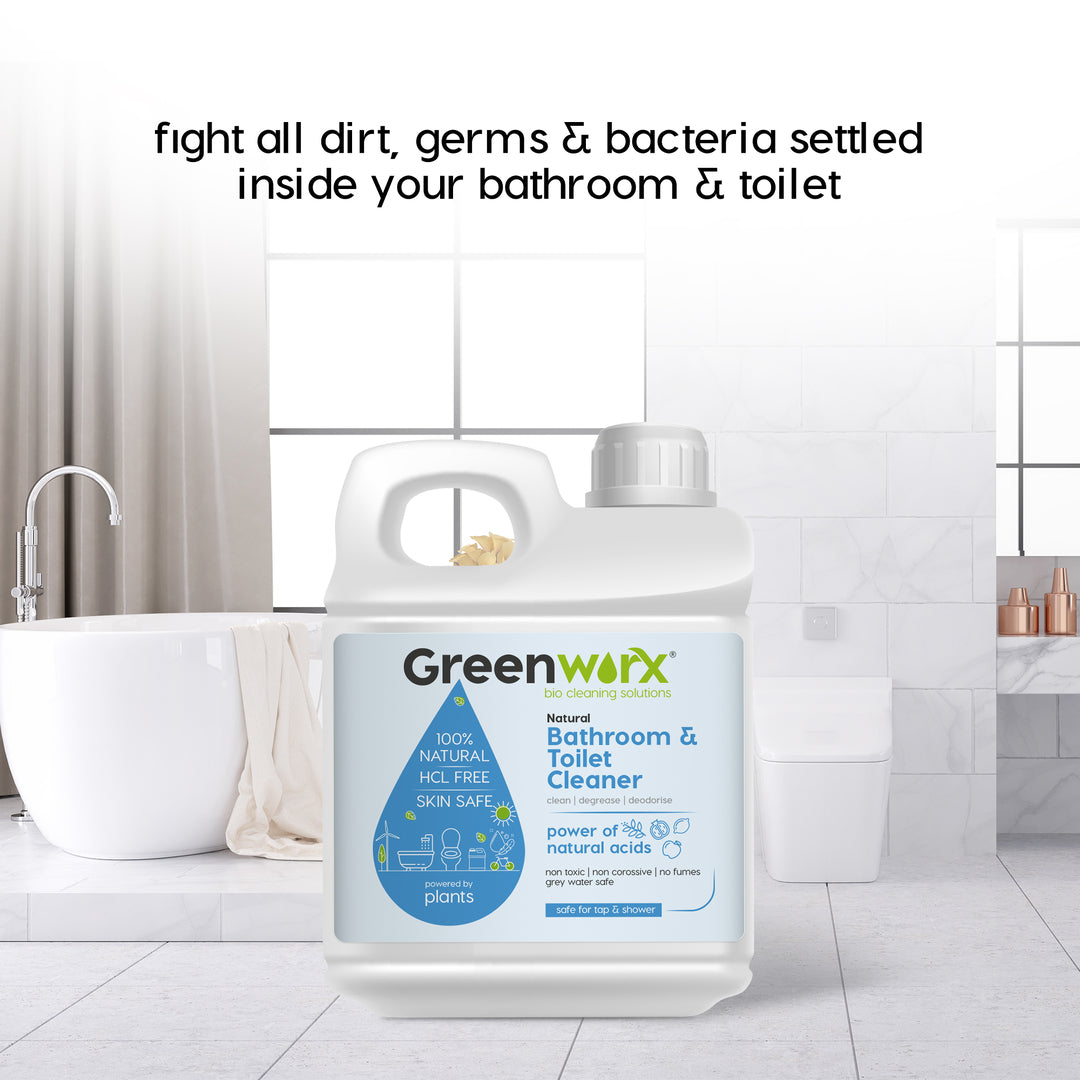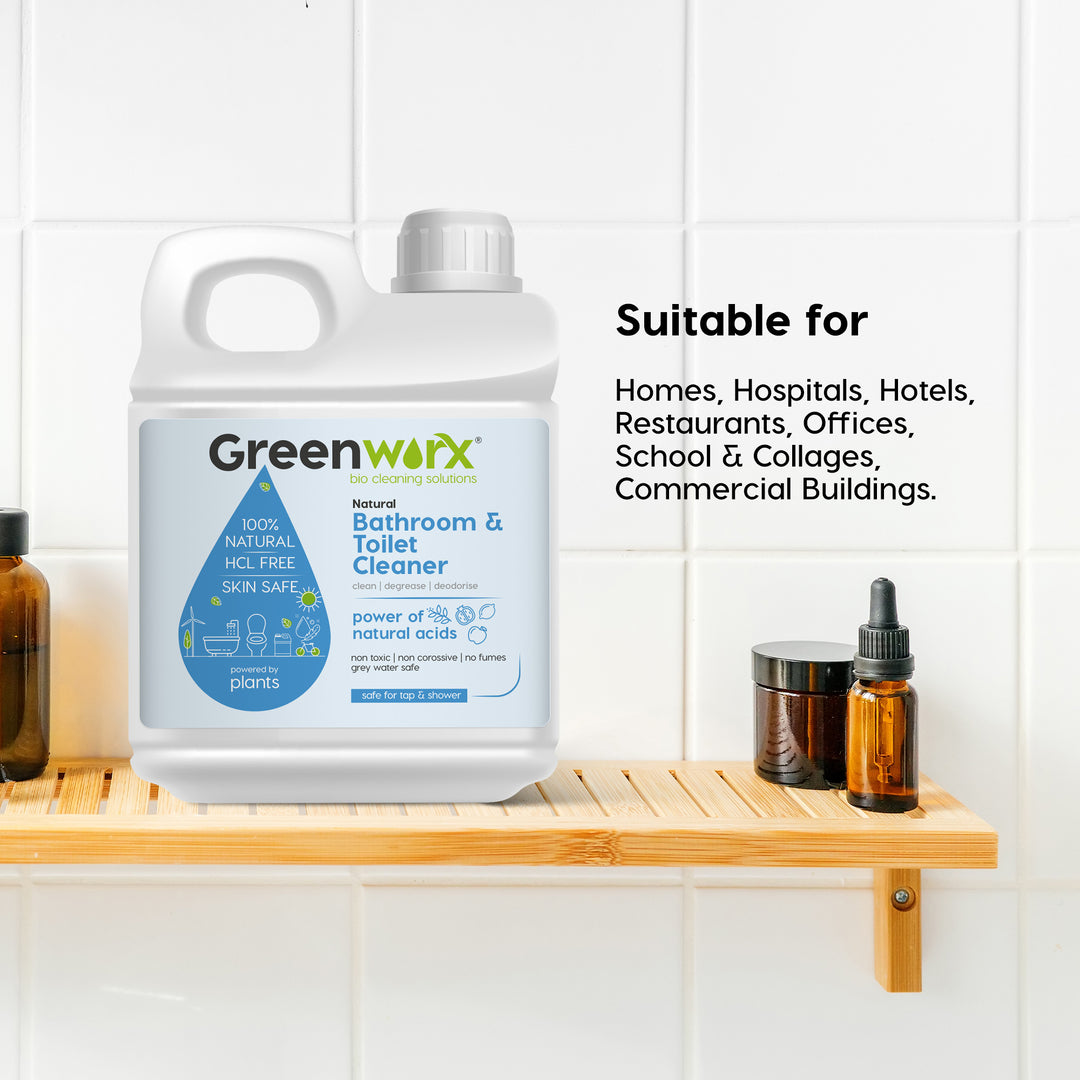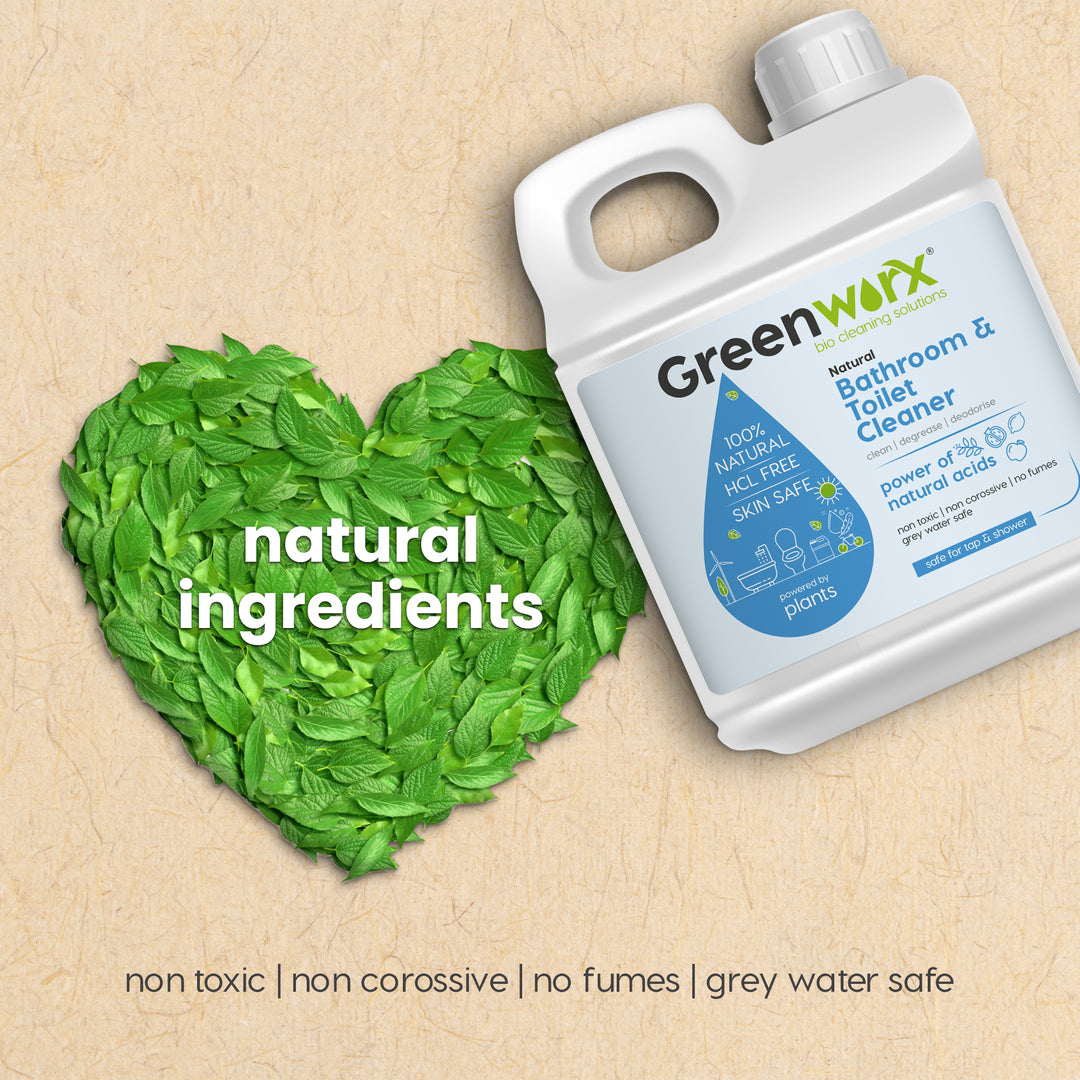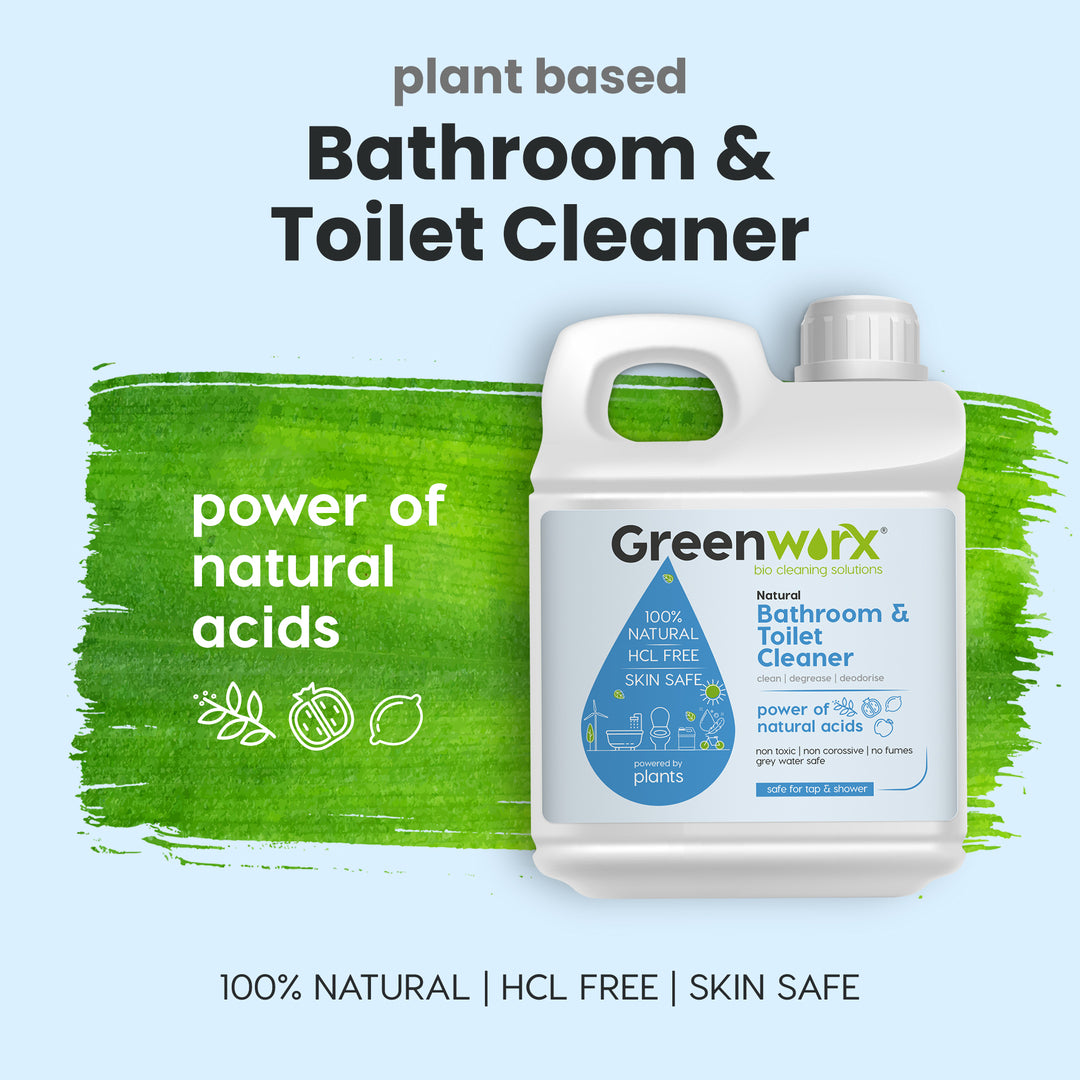 Greenworx Bathroom Cleaner-5 Ltr
Regular price
Rs. 1,099.00
Sale price
Rs. 1,099.00
Regular price
Rs. 1,200.00
Tax included.
✅ Seven Separate enzymes for enhanced removal of bugs and organic materials  ✅ Multi-tasking Bathroom Cleaner  ✅ Leaves the surface biologically clean  ✅ Best to be used in Bathrooms and Toilets  ✅ Removes bad odour and replenishes the area with pleasant fragrance  ✅ Non-toxic and environmentally friendly  ✅ <94% Bacillus Subtilis Bacteria: <5% ✅ Bacillus consortium producing the following enzymes: Protease – breaks down proteins in amino acids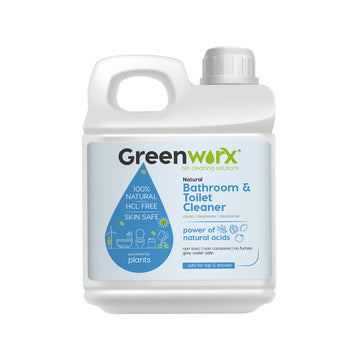 Greenworx Bathroom Cleaner-5 Ltr
Regular price
Rs. 1,099.00
Sale price
Rs. 1,099.00
Regular price
Rs. 1,200.00
Product Description
Ingredients
Direction of Use
Product reviews
Greenworx Bathroom Cleaner (BioTech Bathroom Cleaner) is here to provide you a clean, sanitized and deodorized bathroom at every cleanse. Specially made with our bio-enzymatic formula that contains good bacteria to fight organic waste, bad odour and soiled areas. No need to flush every time, save water and sprinkle a couple of sprays of our bathroom cleaner to remove the yellow stains, grease, germs and bad odour of your bathroom. Our Bug eating product goes in the depth of each and every cracks, crevices and pores to carefully penetrate and remove the harmful organics that can cause illness and unhealthy environment. It can also be used as pet stain remover, foot wear deodorizer and dustbin deodorizer as well.Gone are the days to worry about the bugs in your bathroom.


Ingredients : DM water,Lactic Acid,Citric Acid,Eco labelled Phosponate,Alkyl poly glucoside,Alchohol Ethoxylate,Glycerin,Xanthan gum,Natural Citrus fragrance,Food grade color.
DM Water, Alkyl Polyglucoside, Alcohol Ethoxylate, Natural Thickner, Lactic Acid, Natural Citrus Fragrance
Greenworx Natural Bathroom & Toilet Cleaner: The Eco-Friendly Cleaning Product You Need
Greenworx Natural Bathroom & Toilet Cleaner is an exceptional product. I'm impressed with its natural and eco-friendly formula that makes it safe for people, pets, and the environment. It effectively removes tough stains, dirt, and bad odor, leaving my bathroom and toilet sparkling clean and fresh. What I love most about this cleaner is that it's gentle on my surfaces and doesn't leave any harsh chemical residues. Plus, it's affordable and easy to use. I highly recommend Greenworx Natural Bathroom & Toilet Cleaner to anyone who wants to make a positive impact on the planet while keeping their home clean and fresh. It's the eco-friendly cleaning solution you need!
Satisfied
I am very satisfied with the product, non toxic fume and best for bathroom fittings as well ….make clean and shine the surface
Worth & Genuine Product
It is very much better than other available brand in market.
This brand is awesome and feels really natural
It's really feels freshness