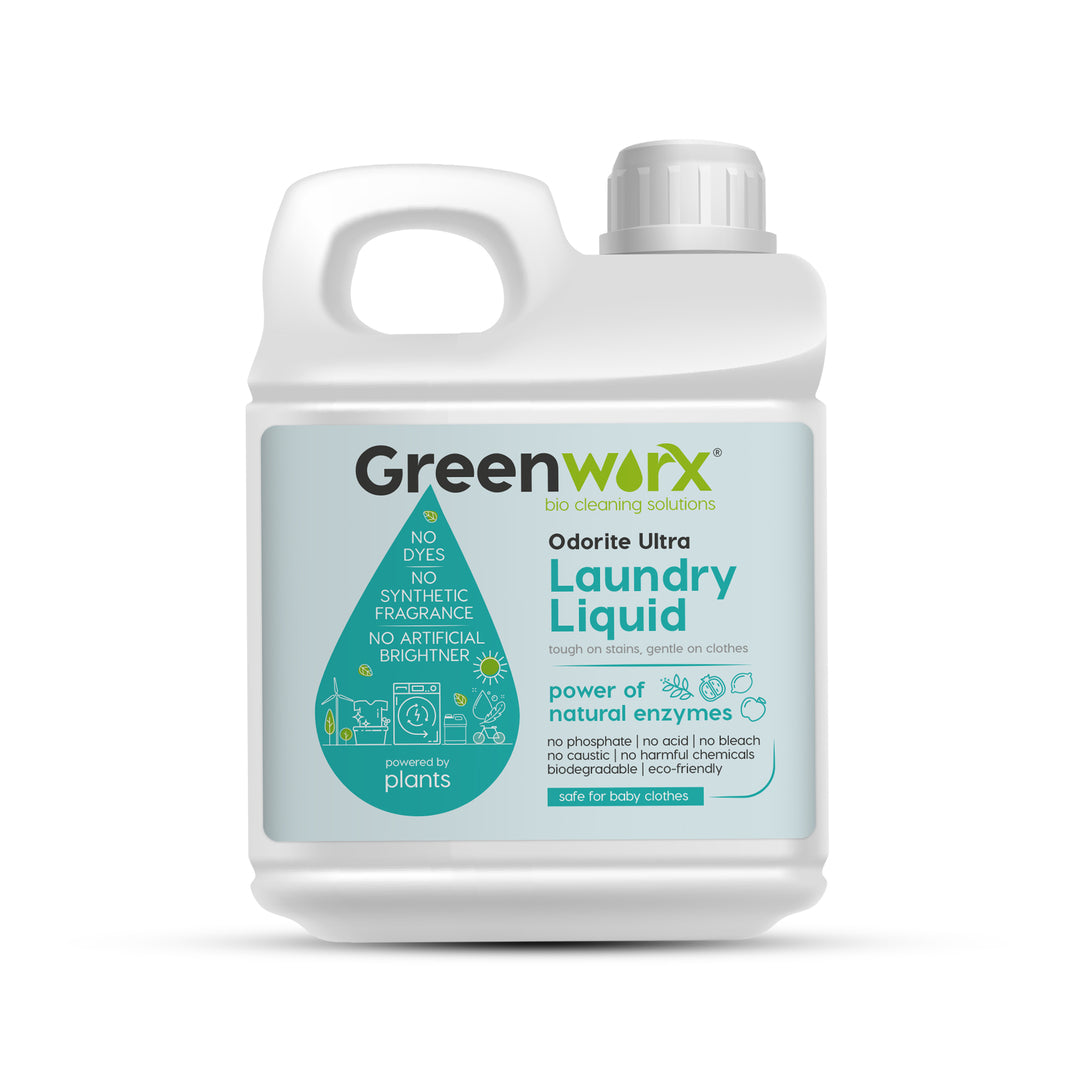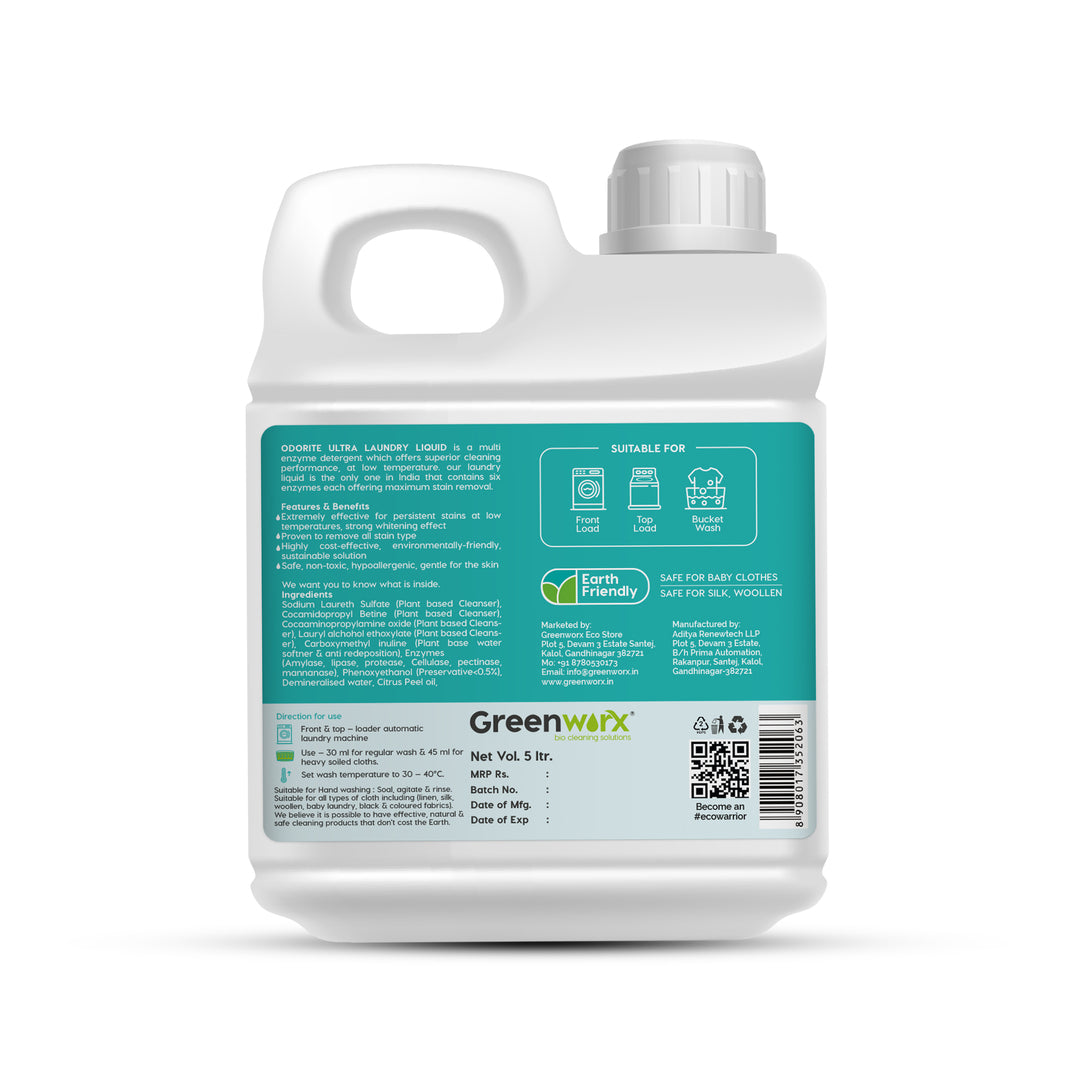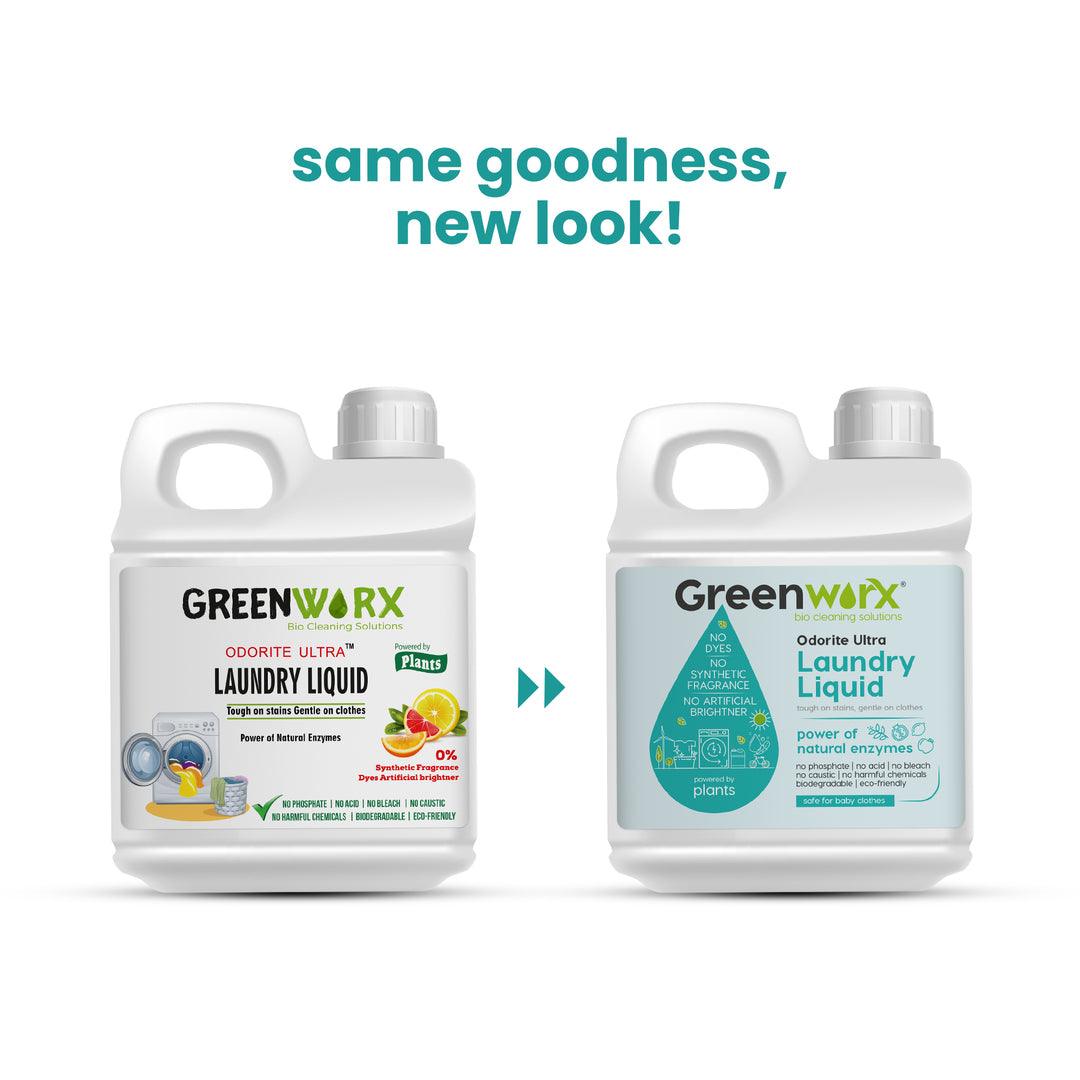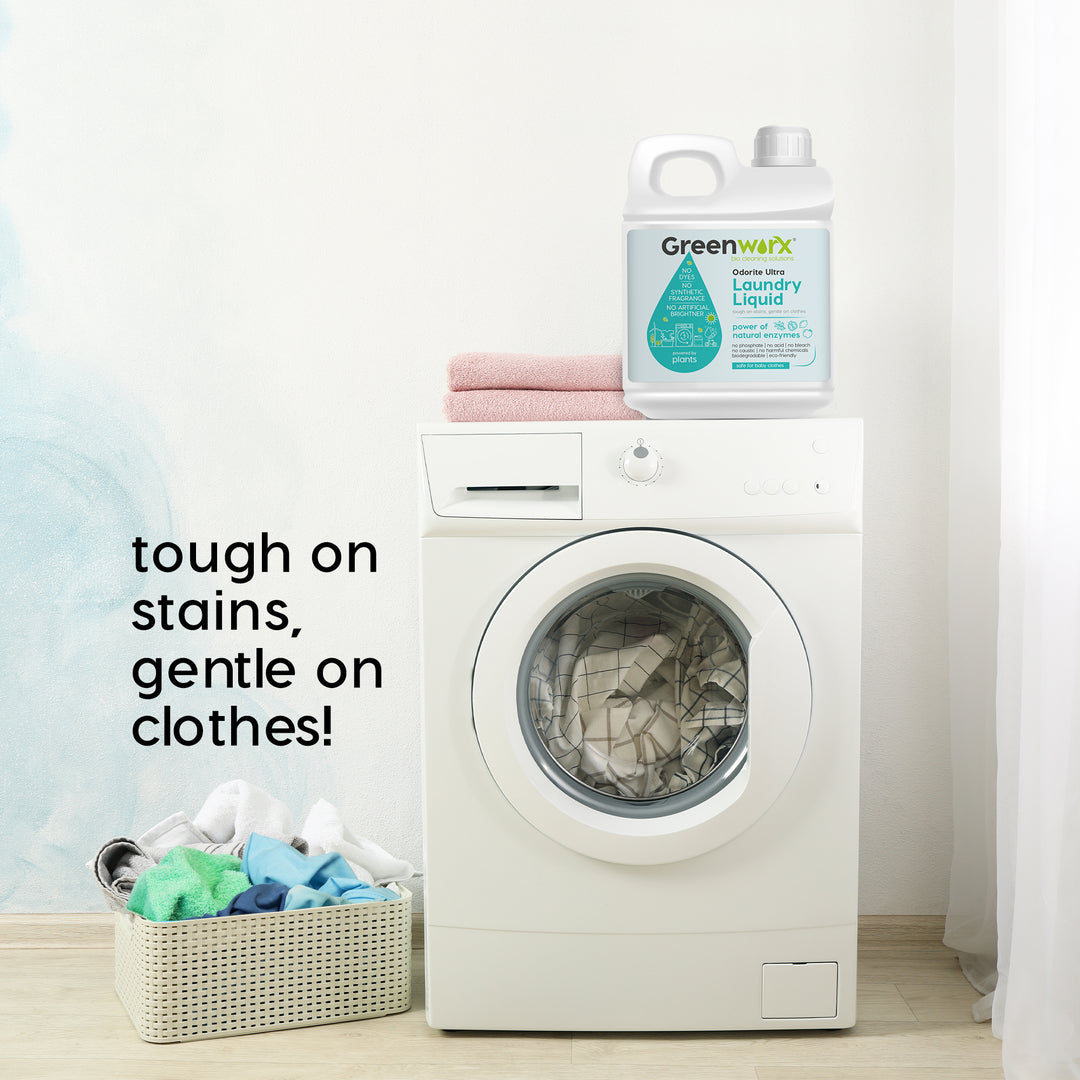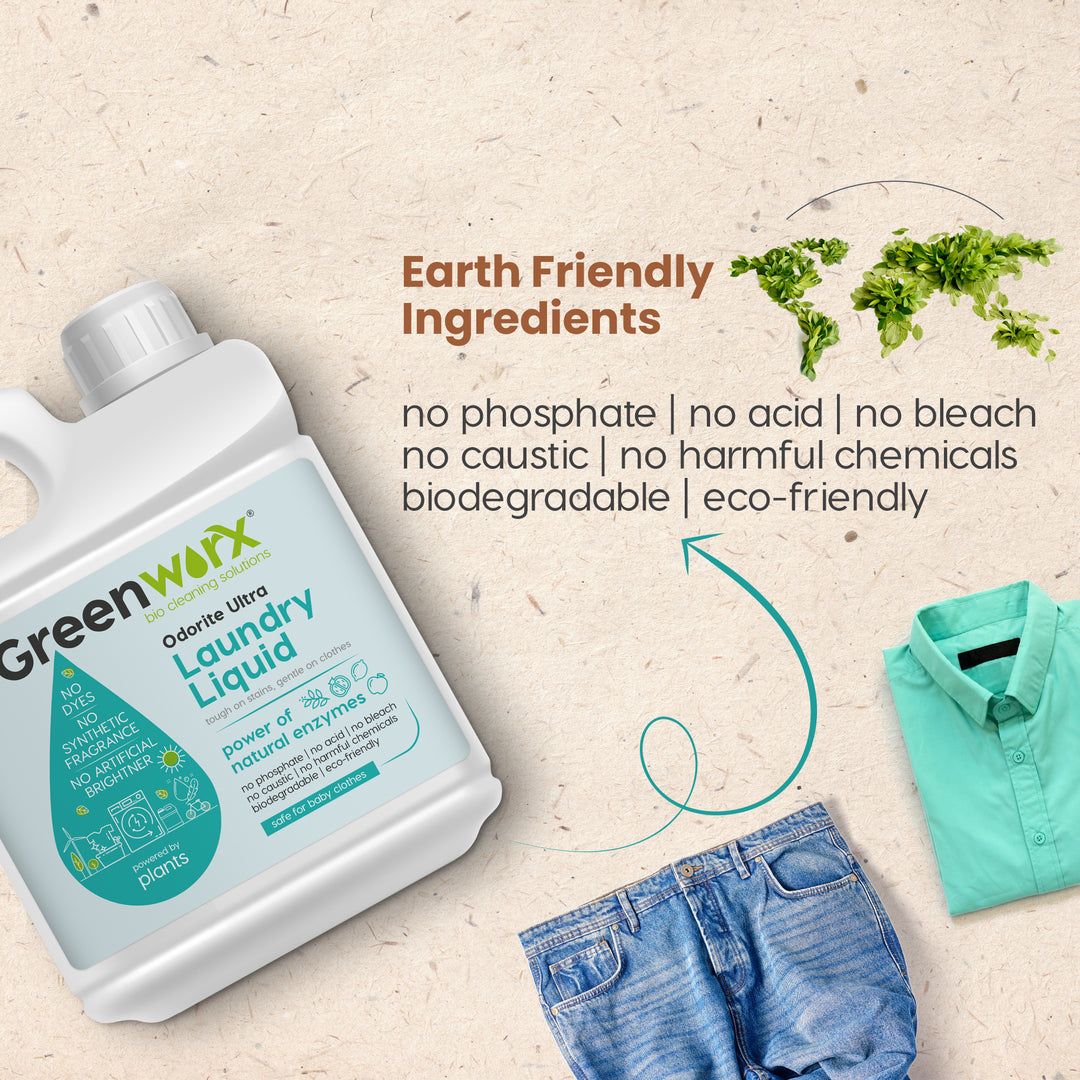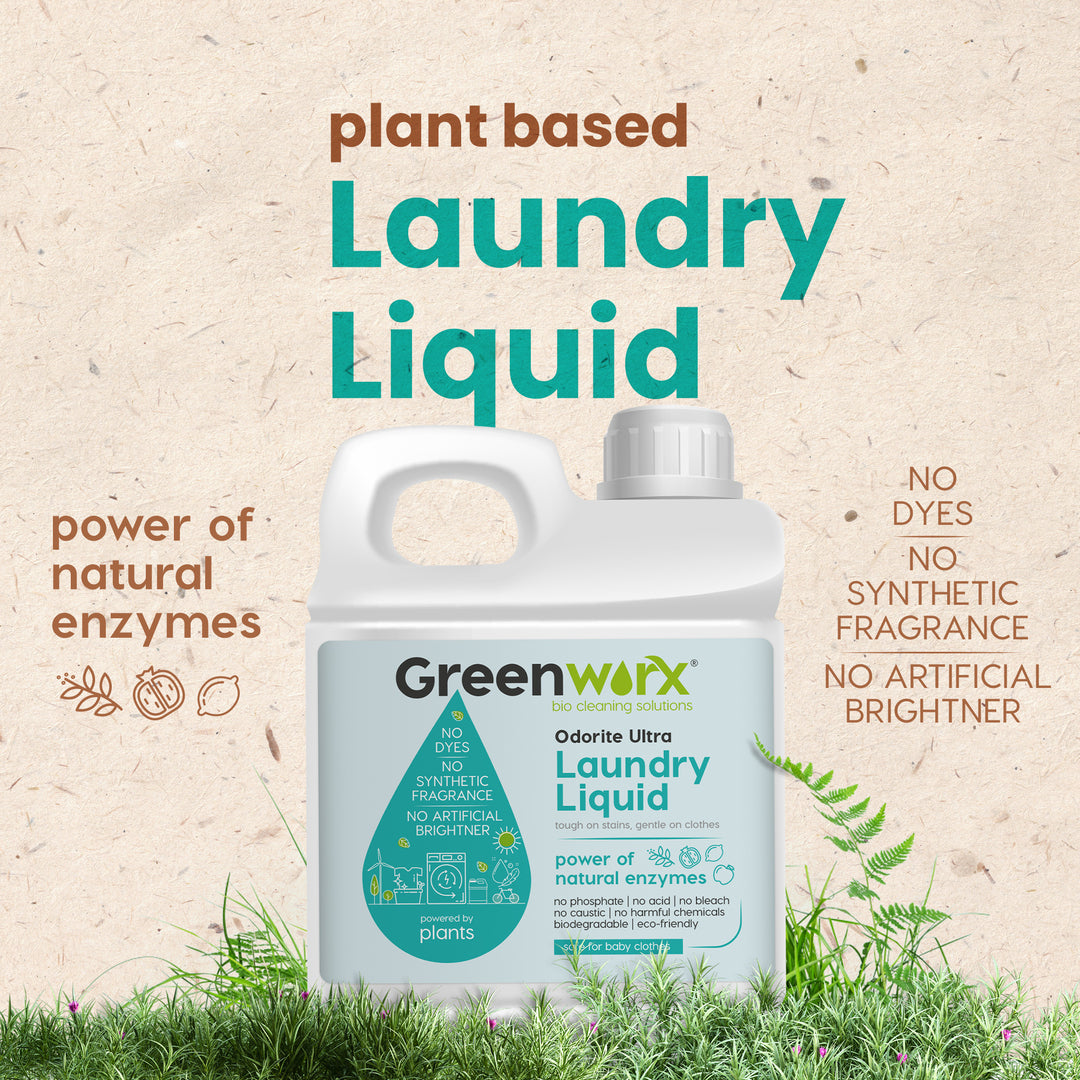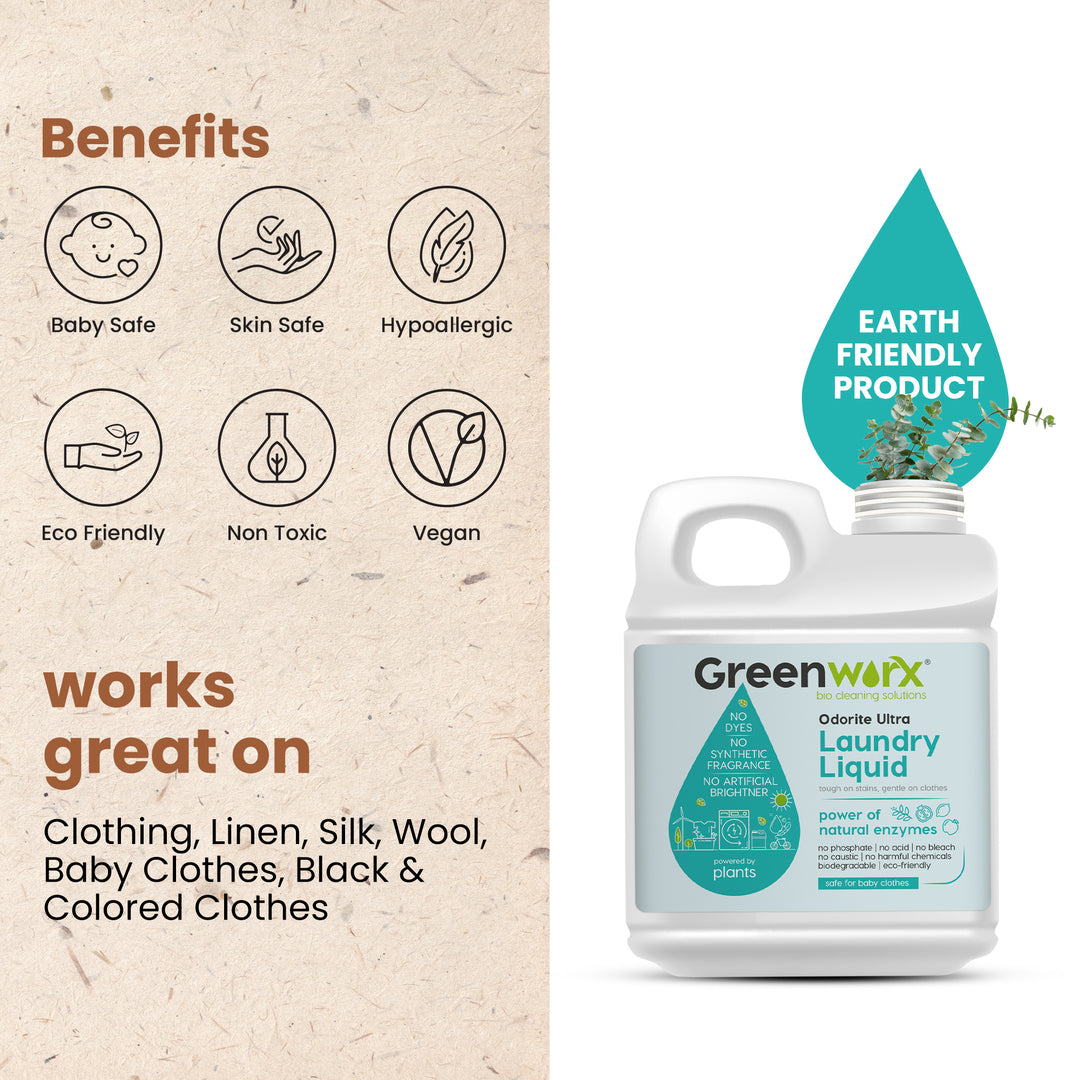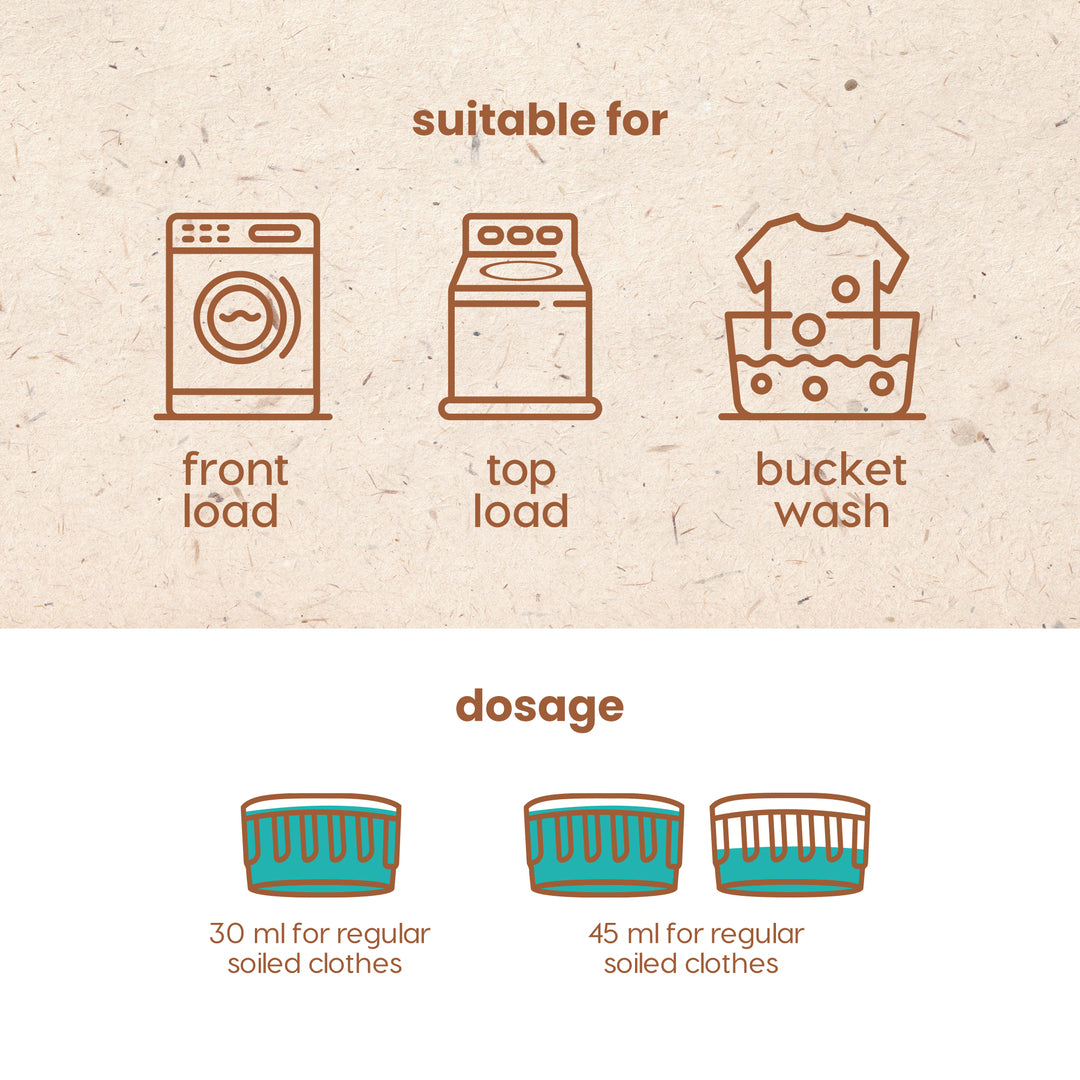 Greenworx Natural Laundry Liquid (5 L)
Regular price
Rs. 1,195.00
Sale price
Rs. 1,195.00
Regular price
Rs. 1,500.00
Tax included.
✅ A perfect washing partner to your cleaning machine, Natural Ultra Laundry Liquid is a multi- enzyme detergent liquid that gives you ultra cleaning performance. ✅ Our special Laundry Liquid comes with Multi-enzymes that gives you maximum stain removal. ✅ It is Natural, Organic, Skin friendly, Baby safe, eco-friendly, Biodegradable, Non-toxic and proven to be safe.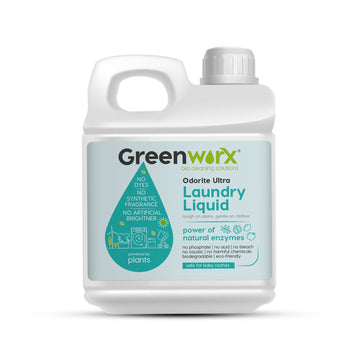 Greenworx Natural Laundry Liquid (5 L)
Regular price
Rs. 1,195.00
Sale price
Rs. 1,195.00
Regular price
Rs. 1,500.00
Product Description
Ingredients
Direction of Use
Product reviews
Greenworx Ultra Laundry Liquid Comes with 6 unique enzymes that offers you maximum stain removal even on the toughest stains, Natural Ultra Laundry Liquid is phosphate free, eco-friendly, acid free, caustic free, hypoallergenic, biodegradable, no harmful chemicals, non-toxic, baby safe, no fading, no bleach, and is proven to be extremely effective on every single wash. Its smart formula removes the stain and adds superior whitening effect even at low temperature. Greenworx Ultra Laundry Liquid can remove the stains of Candy , chocolate , coffee , tea , deodorants , dirt , fruit juice , grass , gravy , ink , tomato sauce , lipstick , oil , pet stains , pollen, poop , salsa, wax , wine and much more. Our Laundry Liquid is safe and non-toxic for you and even for the environment. Delivering you the best quality washing experience by making it possible to keep our products clean to not harm the mother earth. 
Sodium Laureth Sulfate (Plant based Cleanser), Cocamidopropyl Betine (Plant based Cleanser), Cocaaminopropylamine oxide (Plant based Cleans- er), Lauryl alchohol ethoxylate (Plant based Cleans- er), Carboxymethyl inuline (Plant base water softner & anti redeposition), Enzymes
(Amylase, lipase, protease, Cellulase, pectinase, mannanase), Phenoxyethanol (Preservative<0.5%), Demineralised water, Citrus Peel oil,
Wrong product dispatched
I received wrong product and informed the same. Even after 10 days didn't get any response.
Nice Product !
Used and it cleans the clothes well. Scent is mild and like it. Overall satisfied.
Did not expect this
I ordered 5+5 combo of liquid laundry and fabric conditioner instead I received both liquid laundry and then thanks to amazon's best customer service they rectified it by sending another shipment of same components but to their vain this time it had 1 dishwash liquid and 1 liquid laundry. I did not get any fabric conditioner which I desperately needed. Products are excellent I must say no matter how horrible their product distribution is.
Good
Going good as of now. Not harsh on hands, no harsh smell